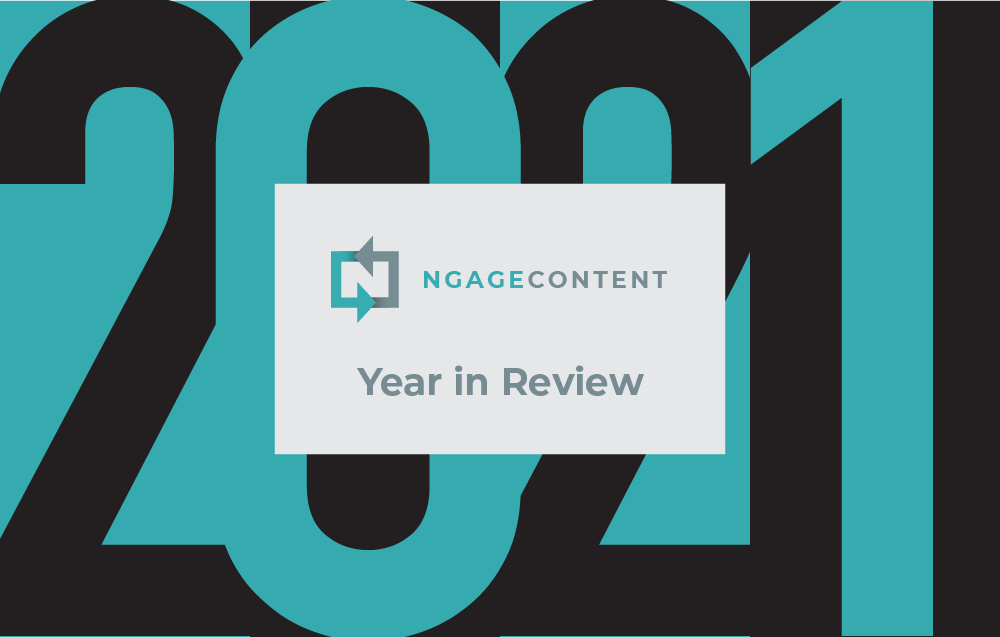 Embracing Fully Remote Work, and Growing Our Team and Partnerships
With 2021 now relegated to the past, we've all had a chance to evaluate the year that was and how we handled the challenges it presented. At NgageContent, we embraced the rigors of a changing work environment and pressed forward with our work of providing inbound marketing solutions to move the needle for our clients.
Like everyone else, we continued to adapt as many factors continued to swirl across the country. Whether it was the ongoing pandemic, the often-cited supply chain challenges, or personnel shortages related to the Great Resignation, our clients faced extraordinary challenges in 2021. Working with all things digital marketing, we continued to find simple, creative solutions to serve their needs.
But to continue to do that work, we needed to grow to meet increasing demands and challenges. When we look back at 2021, we'll remember it as one of amazing growth — both in the size of our team, the scope of new partnerships, and in the growing list of amazing clients who have turned to us for solutions.
While we feel we're calibrated and positioned to make the most of 2022, we'd be remiss if we didn't take a moment to thank those clients — old and new! — who trusted us with their inbound marketing efforts in another trying and turbulent year. Whether it was a full website redesign or build, or content marketing efforts through web content and email, we're grateful for the opportunities they entrusted to us.
We now have more professionals in-house to create tailored inbound marketing solutions as well. Fully remote for more than 21 months, we successfully added four new members to our team in 2021 — an increase in the overall size of nearly 60 percent! Our web team tackled 18 new website builds and projects over the last year despite the re-calibration of our roster. The NgageContent team has never been bigger, and we believe never better. We're eager to put our growth to work for clients and keep driving forward in 2022. 
2021 Deep Dive
NgageContent went fully remote in 2020, shortly after the onset of the ongoing pandemic. We remained full remote throughout 2021, and over that time we've learned plenty about remote working. 
But we also learned how to find and acquire talented individuals to join the team despite the circumstances. We hired two current team members in 2020 through a fully-remote hiring and training process and then doubled down with four such hires in 2021.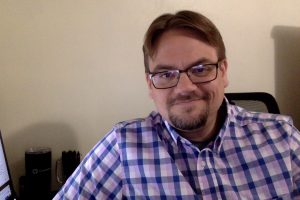 I was the first of the quartet and joined NgageContent in March after a lifetime spent in journalism. I got up to speed quickly and helped the team with content creation for blogs, email campaigns, and social media. It wasn't long before I was more comfortably inhabiting my Content Strategist title and contributing long-term projects as well, such as white papers and ebooks, and content for full website rebuilds. It was a dramatic change, but the onboarding process and tight-knit team atmosphere (despite our remote status) helped me acclimate quickly and aided the team in helping even out the content burden.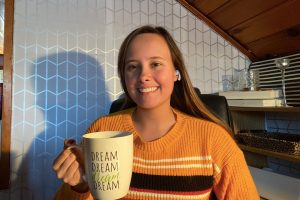 Because you can never have too much content, we further bolstered our writing team with the addition of Valentina Slechticovas as a Junior Marketing Associate in October. A recent college graduate with SEO and content marketing experience, Valentina dove right in and began making an impact in a variety of ways, from all manner of copywriting, to essential reporting and data pulling work, managing inbound email marketing campaigns, and honing SEO strategies.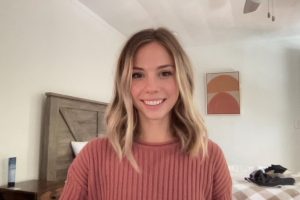 We were far from finished in bringing in new, valuable team members. Bre Bakan joined the squad in late October as a Junior Inbound Strategist. She'll apply her several years of marketing experience toward executing long- and short-term marketing strategies for clients through HubSpot and other inbound marketing, sales, and customer service software. Bre will help clients leverage information and organization to reach key goals and metrics, and gives the team another HubSpot specialist.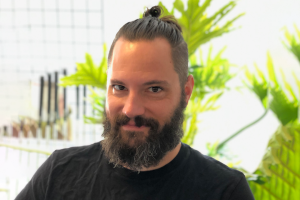 Our last 2021 addition came on the client relations side as Erik Salo came on board in Q4 as our new Account Manager. A veteran account management executive, Erik has always focused on combining the right team, strong strategy, and essential technology to create solutions that drive results for clients.
With six new team members added in the last two years — and all added into a fully remote working environment — it was important for us to still find ways and time to connect personally, face-to-face.
In a very formal parking lot ceremony last Thursday, the NgageContent golf outing plaque changed hands for the first time in company history. 🤯🏆👏 It's safe to say the one-stroke final score difference will haunt Mike's team into 2022. 😢 pic.twitter.com/AjeLzbZLnE

— NgageContent (@ngagecontent) August 10, 2021
And while the starts and stops forced by the pandemic made things difficult, NgageContent was able to enjoy a pair of team-building events in the last half of 2021. In Q3, the whole group got together for a day of golf and refreshments — and honest-to-goodness person-to-person interaction. While our golf competition resulted in a narrow one-stroke loss for Mike, and his first 'loss' in our annual scramble event, even he had to admit it was smashing success.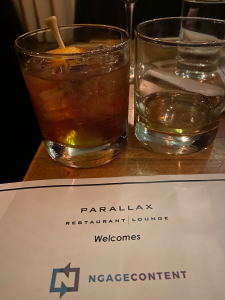 In December, the majority of the team was able to get together for a holiday dinner in Cleveland where we got to re-connect, and where our newest team members got to meet their co-workers in person for the first time. With good food, good conversation, and plenty of stories, our team was able to re-energize for the year-end rush and the reset for a promising 2022 to come. 
While new faces and team members were a defining characteristic of 2021, it didn't mean our established team didn't enjoy growth and development throughout the year as well. We recognized three key contributors in Q4 with a trio of promotions. Hayley Glessner was elevated to an Inbound Strategist, a role that will showcase her talents for SEO, content strategy, and optimizing content for traffic and conversions. Loren Shumaker was tabbed as our new Art Director; his discerning eye will now lead all our design efforts online and offline. Lastly, Scott Finkelstein — our content director — was promoted to Vice President of Client Services where his natural aptitude for crafting perfect messaging will be further utilized in leading our client strategies.
While our team was often at the front and center of our efforts in 2021, we did find time to deliver the inbound marketing solutions our clients need. For instance, over the last year we finished 18 new website projects (including refactoring jobs). You can see our updated sitemap blog for details on the 2021 roster of completed web projects.
We were also thrilled to announce a new partnership with Athena SWC LLC in 2021. We've joined forces to create holistic approaches to marketing and sales growth for a handful of clients already. As we feed the top of the funnel and support contacts in the middle by answering key questions through new content and ensuring websites are as optimized and conversion-ready, Athena will connect with and engage them to bring home the win for their clients.
We further filled out our client list in early Q3 when we acquired the portfolio of Hyak, LLC — a marketing and design firm in Charlotte, N.C. We partnered with Hyak early in 2021 to support manufacturing clients in industries such as shrink tapes and films as well as engineered solutions for electrical, battery, and thermal insulation before Hyak made the decision to transition its portfolio to NgageContent.
2021 was a year unlike any other for NgageContent. We navigated another challenging year with the dedicated efforts of our valued team, awesome clients, and essential colleagues. We grew to better fulfill the needs of our clients and an expanding roster of customers. We're so grateful for the opportunities we've been given to help your business succeed. 
As for this year? We're looking forward to creating more engaging content, effective digital advertising campaigns, and brilliant websites that enhance our clients' stories and push them forward in 2022. No, we may not yet be back in an office or 'back to normal' yet, but we'll continue to make the most of the chances we've been given.