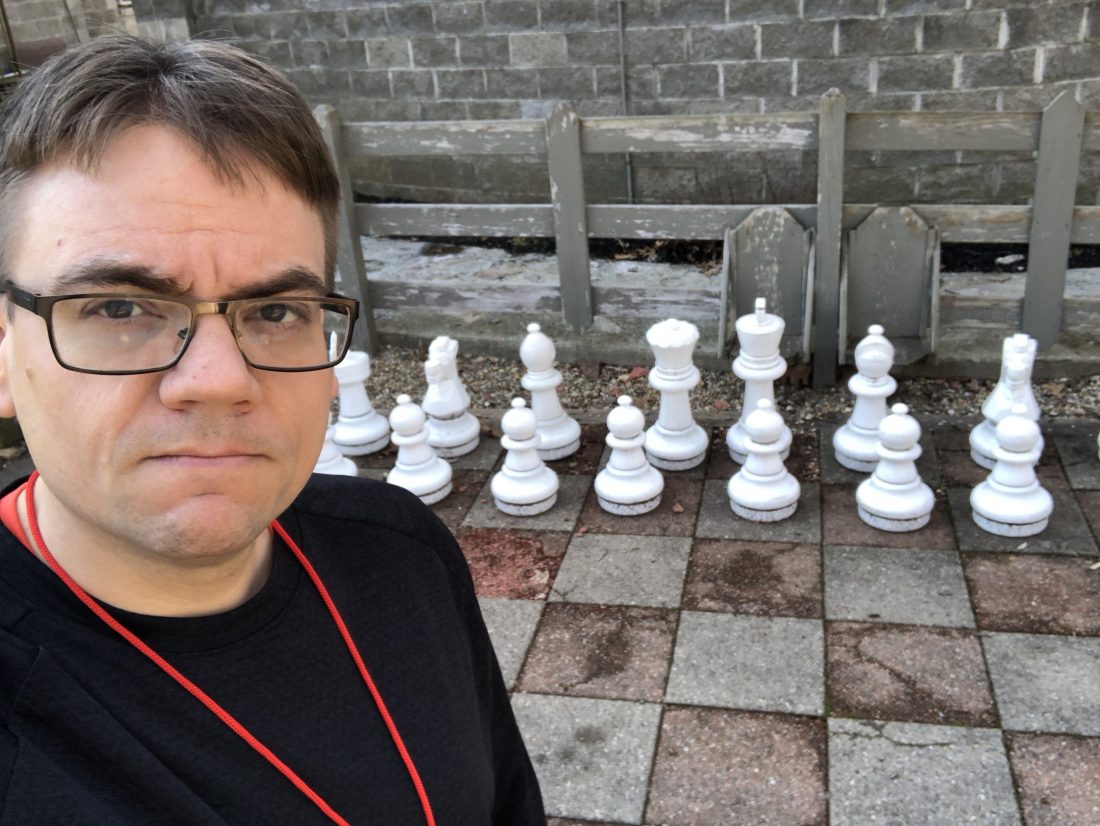 Meet Our New Content Strategist, Jason Arkley
Our content team is thrilled to announce its newest addition, content strategist Jason Arkley!
Jason has been a professional writer and journalist for 26 years, making him a huge asset to our small but mighty team. He's already been a great help to the company, aiding us in getting more quality content out the door — and more quickly — during a busy time.
What Jason's Doing Now, and What Led Him Here
Jason is already hitting the ground running writing compelling, optimized content for blogs, email campaigns, and social media. He's excited to dig in on long-term content projects like new website builds, white papers, and ebooks soon.
His new role with us also involves working with the inbound team to develop content for marketing automation, making and implementing SEO and CRO recommendations, and providing content support to the web development and design team.
As mentioned above, Jason has spent a whopping 26 years writing professionally about sports in markets big (Columbus, OH), mid-sized (Worcester, MA), and small (Athens, OH). He's also been a house painter, sold ads for a small-time monthly publication, and served as a substitute teacher.
Additionally, he's written freelance for several outlets over the years (and for us, before joining the team full-time), including several magazines. Jason spent much of the nine months leading up to him joining NgageContent working as an online editor with Field Level Media.
An alumnus of Otterbein College with a journalism-focused English major and minor in history, Jason's education set him on the path to seek and tell stories that connect people throughout his career as a sports journalist. Now, he's combining that passion with inbound marketing strategies to help our clients make meaningful connections with their current and potential customers.
Why NgageContent?
"I was in need of a new challenge and career path. When I was presented with the chance to join NgageContent, the opportunity to join a strong core group with terrific collaborative skills and produce high-quality, impactful work was too good to pass up." 
With deep experience in the journalistic field, it's clear that Jason could have gone in a variety of directions for his next big career step. So why did he decide to join us at NgageContent?
In a dramatically changing media landscape, Jason was looking for a new and different challenge. Our focus on inbound marketing, small-sized team, and core concepts promoting individual and team development provide what he believes will be a great fit for the strengths he brings to the table, including his collaborative spirit, focus on producing high-quality work, and desire to consistently learn and grow.
Plus, he's known our CEO Mike for years. Mike will be happy to hear that Jason had not one bad word to say about him, even describing him as "driven, detail-obsessed, and genuinely funny" — although I'm not sure how the rest of the team will feel about Jason's compliments fueling Mike's semi-regular, start-of-team-meeting standup routine.
Get to Know the Real Jason Arkley, Outside of Work
Despite moving on from his previous career path in sports journalism, Jason is still pretty involved in various sports. He even started a blog to that end in November of 2020, which he hopes to keep up with during his downtime.
Jason also admits to being a gaming fanatic. He's interested more in the board variety than video nowadays but has delved deeply into both over the years. Whenever he has a big block of free time, he loves devouring copious amounts of video media (movies or TV, pick your poison), and if there's a multi-book fantasy series then you can probably count on Jason having read it.
A fun fact about Jason is that he once spent an entire day roaming around New Orleans with the father of Heisman Trophy winner Joe Burrow. Here's a link to the article he wrote about it if you want to check it out, and I highly recommend you do!
Connect with Jason and the Rest of the NgageContent Team
Are you in the market for thoughtful, well-crafted marketing content? Does your website — for lack of a better word — suck?
The NgageContent team would love to hear about your goals and pain points. Contact us today to discuss custom inbound marketing solutions to enrich your customer connections.