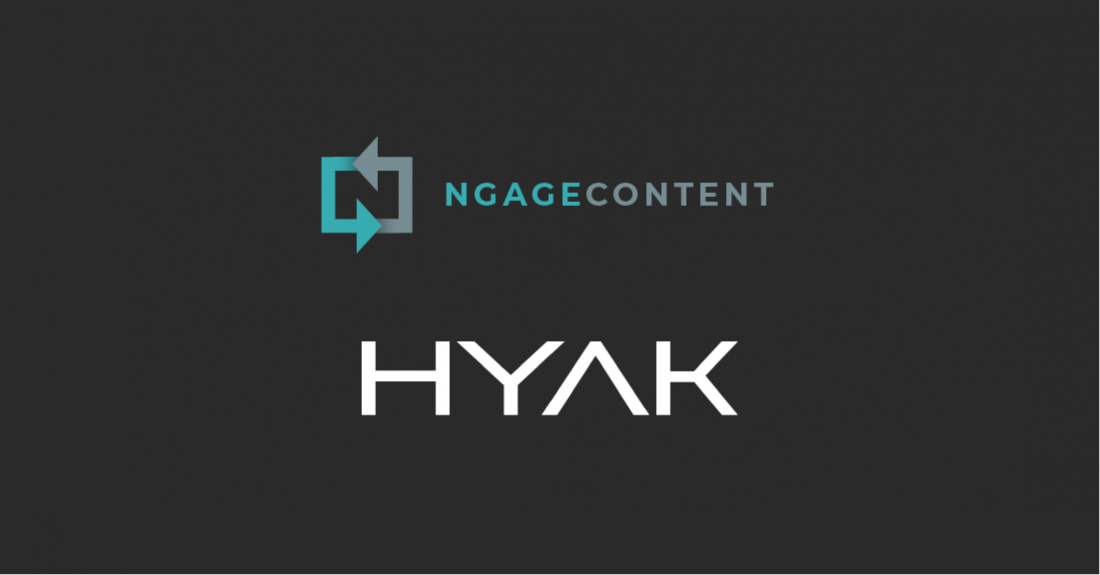 October 25, 2021 — Cleveland, Ohio — NgageContent, an inbound marketing agency specializing in lead generation and nurturing, content marketing, search engine optimization, HubSpot solutions, and web development recently acquired the client portfolio of Hyak, LLC — a marketing and design firm in Charlotte, North Carolina.
"We're so excited to add Hyak's existing clients to our portfolio," said NgageContent CEO and co-founder Mike Cottrill. "This allows us to expand even further in segments of the market we know well, and we've already rolled up our sleeves with each one."
"NgageContent and Hyak already have an established relationship, and based on our goals, it made sense to transition our valued clients into their good hands," said Drew White, founder of Hyak LLC. "We're proud of what we've been able to accomplish for our clients and look forward to watching the NgageContent team grow them even further."
NgageContent and Hyak partnered in early 2021 to support manufacturing clients in industries such as shrink tapes and films as well as engineered solutions for electrical, battery, and thermal insulation. Hyak made the decision to transition its portfolio to NgageContent early in Q3.
"We've had the opportunity to get to know Drew and his philosophy at Hyak over the last several months, and we knew what he was doing would fit in perfectly with our approach to inbound marketing," Cottrill said. "He's built a modern, analytics-based approach with each of his clients, and we knew we could help grow that. We're impressed with the organization Drew built and are excited to be great stewards of what he's created."
"We've had an amazing time working together on our mutual clients for the past several months," White said. "The NgageContent team is just as results-focused as we are. I know they'll make a meaningful impact."
About NgageContent
NgageContent is a boutique marketing agency specializing inbound marketing with services that include HubSpot consulting, content marketing, search engine optimization, website development, and lead generation. The company was founded in Cleveland, Ohio and partners with organizations in multiple B2B and luxury B2C industries nationwide.