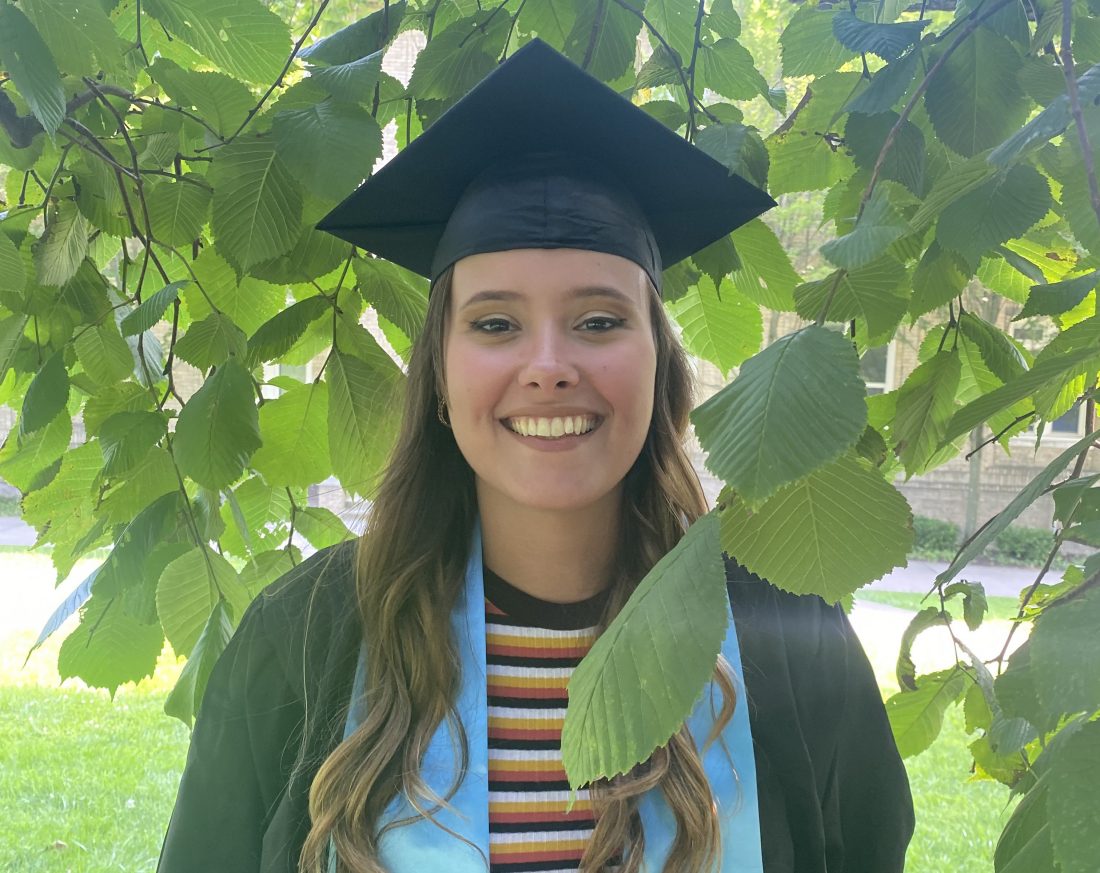 Say Hello to Our Newest Team Member, Valentina Slechticovas
The team at NgageContent continues to grow as we expand to meet demand for exciting inbound marketing projects and initiatives. We're always on the lookout for passionate marketing professionals to add to our roster in order to continue offering excellent service and expertise to our clients.
That's where the newest member of our team, Valentina Slechticovas, comes in. She is joining us as our new Junior Marketing Associate and comes armed with her own all-time favorite GIF. Welcome, Valentina!
In her new position, Valentina will be diving into SEO strategies, developing insightful copywriting skills, aiding the team with essential reporting and data pulling tasks, and managing inbound email marketing campaigns.
Previously, Valentina worked with a local non-profit — the International Student Services Association — in aiding high school students of first-generation immigrants with college programming and marketing. Valentina graduated from Allegheny College in early 2020 where she majored in communications amidst a diverse student population that focused on creative thinking and collaborative work. After graduation, Valentina joined The HOTH, a Florida-based firm that provides SEO and content marketing services for clients.
Returning to her native Northeast Ohio roots, Valentina was looking for a comfortable environment to continue to test and develop her inbound marketing skills while also seeking new challenges.
NgageContent's formula of a collaborative small-business work ethic, coupled with the fast-paced environment of an agency with client-heavy communications, proved to be an attractive destination that matched Valentina's goals.
"I was looking for a long-term option, a place to level up my experience and skills in inbound marketing, while also working as part of a close-knit team. I was ready to challenge myself more, especially in working more closely with clients."
Away from work, Valentina lets her creative side shine through, whether that is trying her hand at resin art and jewelry making, or performing traditional Lithuanian dance as part of a regular group.
She's also as passionate about mining the most out of every season as she is about inbound marketing. Currently, that means Valentina enjoys long walks in metro parks (while possibly taking along a trusted hammock), reading scary books, and enjoying fall flavors like caramel and pumpkin muffins.
Valentina admits heavy involvement in social media, particularly Pinterest and Tik Tok. She's also not afraid of the spotlight after performing as the lead in a pair of high school musicals — including the role of Dorothy in the Wizard of Oz.
We're sure Valentina will carve out a starring role at NgageContent as well. Welcome aboard! We're happy to have you here and can't wait to see how you can help us, and our clients, grow further.