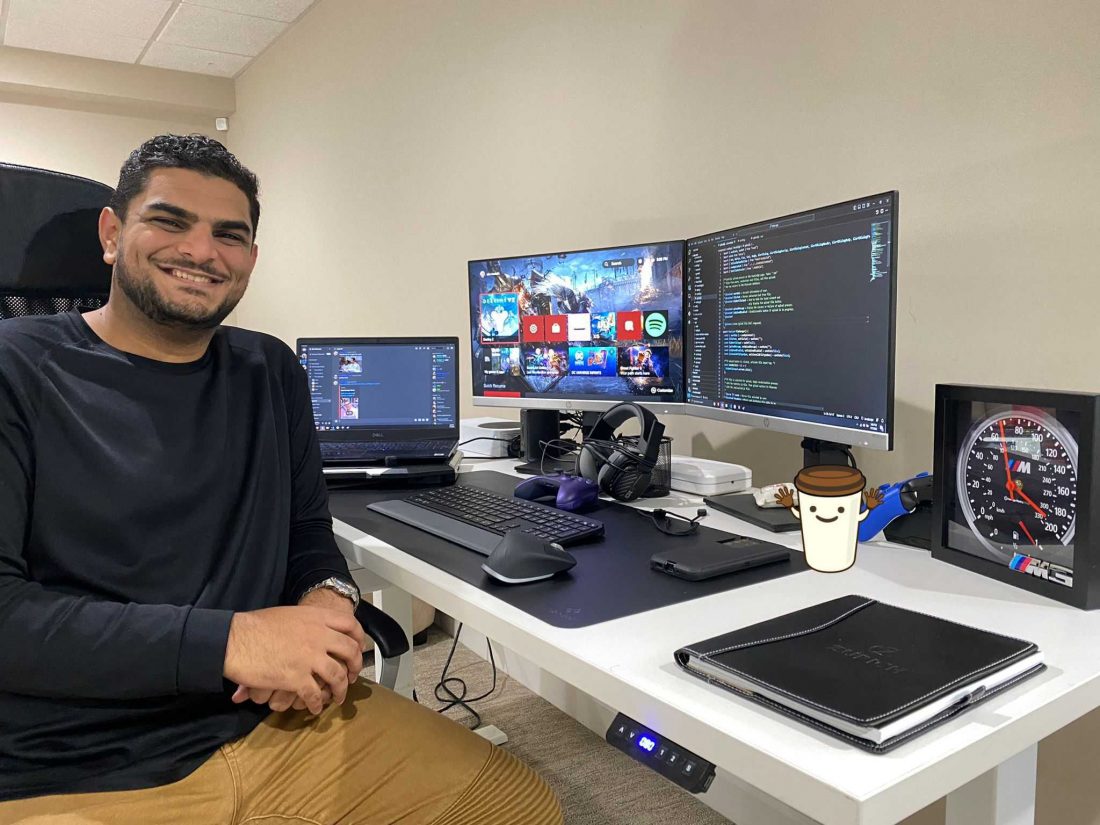 Over the past few months, NgageContent has been growing rapidly and we need even more people to get the job done! Our goal has always been to provide our clients with top-notch inbound marketing services, so we have brought on yet another talented individual to continue making this possible. We are now excited to welcome Abe Mustafa to our design and development team as a Web Developer.
In his new role, Abe will be responsible for WordPress website maintenance, development, hosting, and server upkeep, tracking Google Analytics 4 data, developing HubSpot APIs, and automating processes for internal work and business development.
Abe has a stellar background and we are so excited to have him join our team. He received his Bachelor of Computer Science degree with a data science minor from John Carroll University and has impressive experience through multiple internships. Before joining NgageContent, Abe held an IT Junior Analyst Intern position for point-of-sale applications at Union Home Mortgage, held a Web Systems Development Intern position at Hyland Software, and finally held a Software Developer position at Veloce AI.
We are thrilled to have you here, Abe!
Learn More About Abe's Interests
Outside of work, Abe prioritizes spending time with his family and friends. He loves hanging out with them and helping when he can. In his alone time, Abe likes to game and enjoys reading fiction and interesting nonfiction stories.
Why NgageContent?
When considering his next steps, Abe explained that this position was the perfect fit because it allowed him to gain experience in front-end web development, which he was eager to add to his extensive knowledge. Our remote and flexible culture was also a big draw for Abe, allowing him to help his parents and siblings while still being able to advance his career. Ultimately, he reflected that the positive interview process is what sealed the deal, and he remains impressed with how kind and helpful everyone has been.
Abe's goal is to make his way into a full-stack developer position, working on both front- and back-end processes and he was thrilled that this role would give him that experience.
"NgageContent has a strong specialization in front-end web development, so I applied thinking it would just be a learning experience to make progress toward my goal of becoming a full-stack developer," Abe said, "However, once I spoke to Mike and JD during my interviews, everything changed. They took into account my back-end experience and customized the role, allowing me to learn front-end development and maintain my back-end skillset with some data and server responsibilities. I'm even able to do automation, which is one of my favorite types of work."
Abe has already met the team during our 2023 Summer Summit and we are excited to see him flourish following our days of brainstorming, team-building, and reflection.