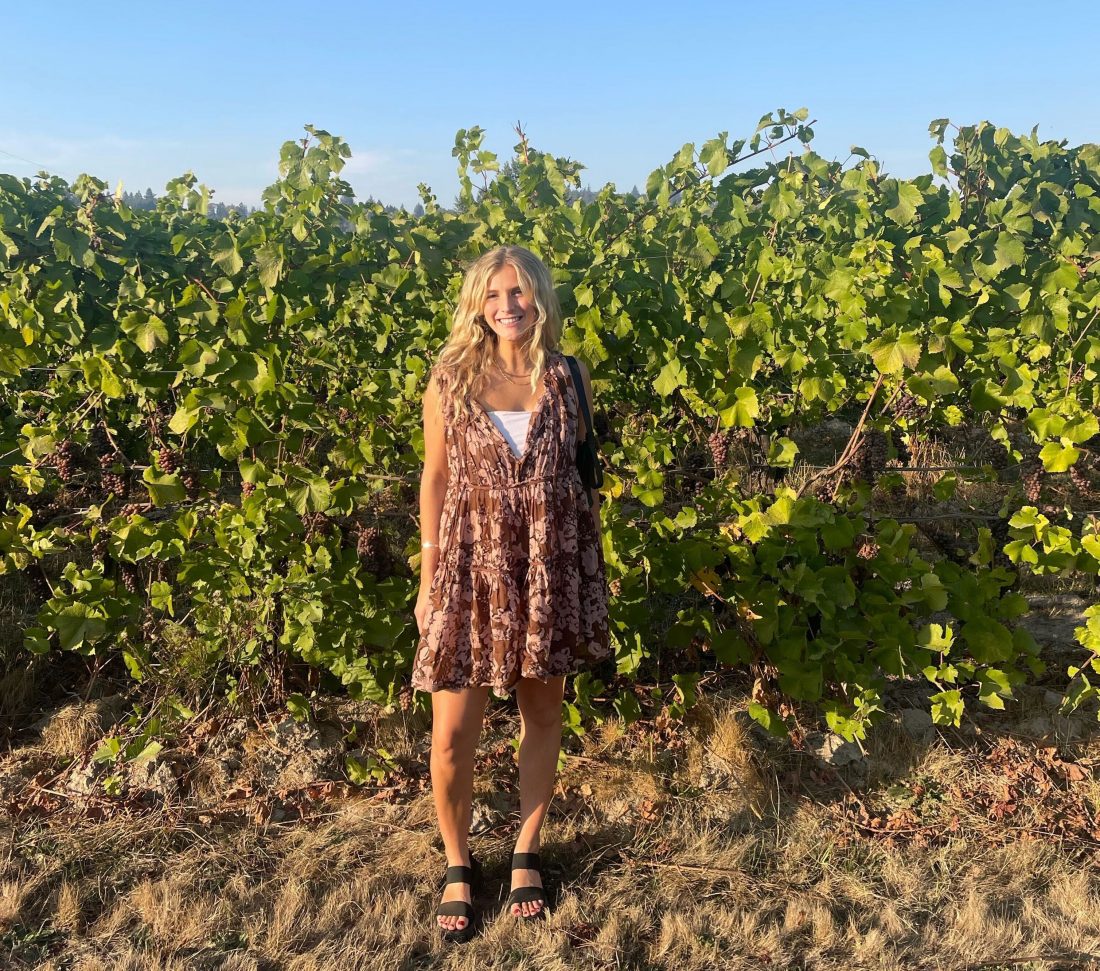 Get to Know our Newest Contributor, Hannah Powall
There's no doubt that 2022 has been the biggest year to date for NgageContent as companies across an incredible variety of industries have increasingly turned to us for needle-moving inbound marketing strategy and support. We have bulked up our team to meet the challenge, adding talented individuals to address content, web development, and business development in the last six months alone.
We're not finished yet! NgageContent is proud to announce our latest addition — Hannah Powall — who will help coordinate our efforts and add efficiency to our internal processes as our new Client Services Manager. Hannah will serve as an important liaison between our production and sales teams and will ensure we stay aligned and on track in supporting our clients' goals through a variety of responsibilities:
Coordinating kick-off and in-person meetings
Lead on follow-up items from prospect and kick-off meetings
Track success metrics
Track and organize renewal efforts
In short, Hannah will further our goals of strengthening client relationships by organizing our project workflow. This will support our managing partners Mike Cottrill and JD Eaton by alleviating some of their day-to-day responsibilities and will allow them to devote more time and energy toward creating the strategy and tools to drive results for clients. There's a lot to juggle and manage, but we're confident in Hannah's ability to make it look as easy as a nifty trick shot on the golf course.
Hannah has Experience in Smoothing Out Operations
Hannah has already proven adept at making sure work gets done. She comes to NgageContent after working at Gertsburg Licata, a full-service business law and strategic advisory firm based in Cleveland. She served as the firm's Marketing & Business Development Coordinator as well as its related entities — Gertsburg Licata Talent and Gertsburg Licata Acquisitions.
Prior to Gertsburg Licata, Hannah worked for the PGA of America as an Operations Assistant for the 2021 PGA Championship, held at Kiawah Island, South Carolina. Both opportunities gave her ample experience in managing a variety of tasks for a large number of people while learning and managing different applications and systems.
A Northeast Ohio native, Hannah graduated from Mayfield High School — in the suburbs east of Cleveland — before attending and graduating from Ohio University in May 2021 with bachelor's degrees in Business Administration and Marketing. The PGA opportunity came while she was still in college and was a natural fit; her childhood home was located next to a golf course and she spent several summers working there.
Getting into the Swing with Inbound Marketing
Hannah was interested in developing more experience in marketing and branching out to work with a variety of clients and industries. The opportunity to work from home, while fully submerging into an agency environment — complete with practical experience dealing with and working with many different types of clients — was also appealing.
"I was ready to really immerse myself in a different type of environment. I know [at NgageContent] I'll be able to get those in-depth experiences and really learn from a great team about the expertise needed for some of the nitty-gritty details of marketing like PPC or SEO."
When the NgageContent opening was suggested through a third party, Hannah learned quickly that the culture in place would be a match as well.
"Hearing the passion they brought for inbound marketing solutions, while also creating a collaborative environment with the freedom to focus on work as a team…I immediately knew this team would be a great fit for me."
It's Not All About Project Management Though
At NgageContent, Hannah will be asked to process a lot of information and make sure nothing gets lost in translation to keep our production and sales teams operating smoothly. The traits needed for success there are enhanced by the ways she unwinds and recharges away from work.
Hannah admits she's a binge-watcher and always has a strong list of recommendations ready to share. Her large family — she has two siblings, 10 aunts and uncles, and "lots" of cousins — has helped her figure out how to work with an extended team. Hannah is learning Italian (and hopes to add French soon) as she develops new ways to communicate. She's also willing to see big projects through, as evidenced by a recent winery tour to Oregon. Hannah maintains her physical and mental balance through regular exercise (including participating in indoor and sand-court rec volleyball) and yoga.
We're hoping Hannah can bring a little more zen to our busy production schedule as well! We're thrilled you've joined the team and can't wait to see how much you can help us assist our clients and their goals.