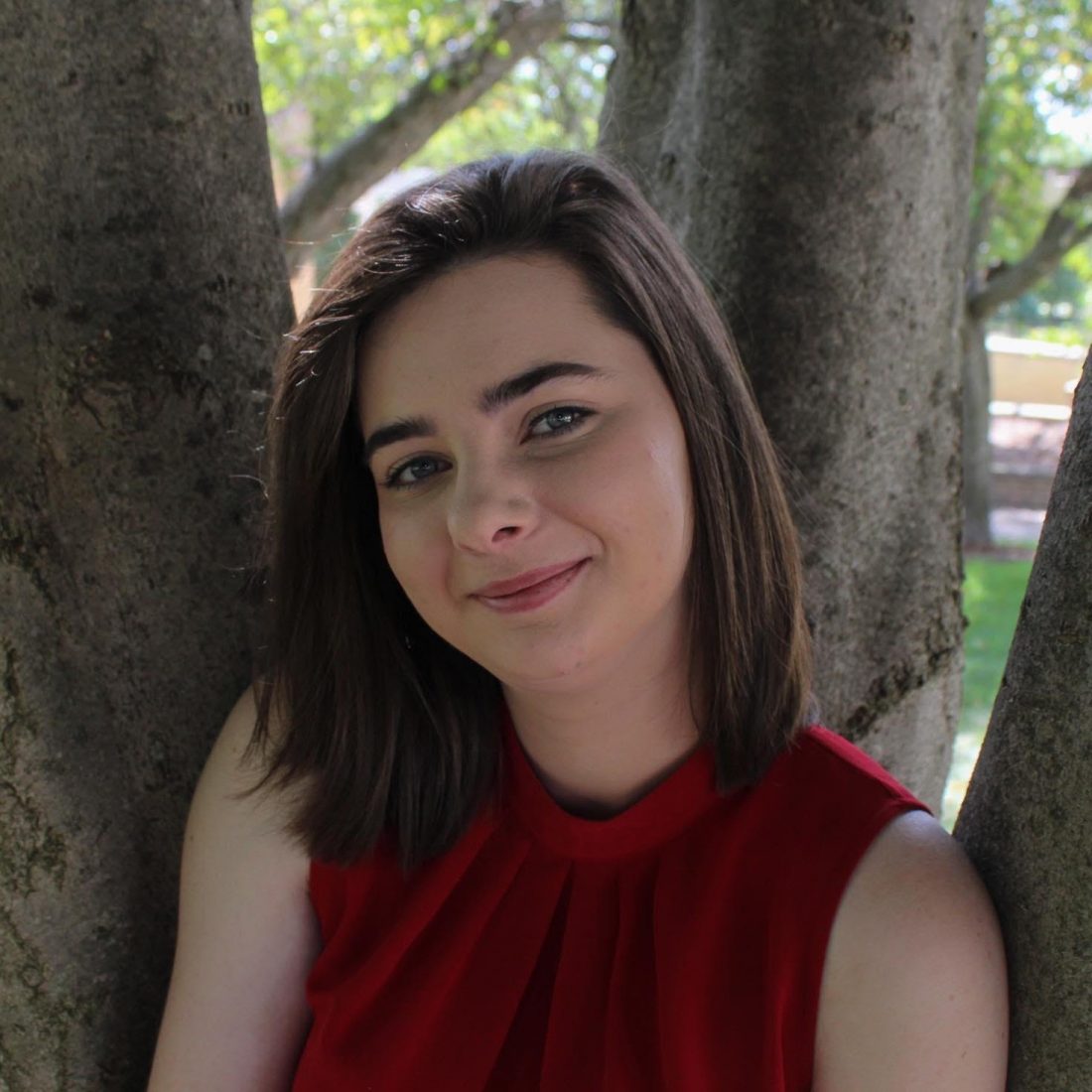 Say Hello to Our Newest Team Member, Jessica Kusisto
2022 has been the biggest year to date for NgageContent — and with great growth comes more support! While we are always searching for talented marketing professionals to round out our team, we needed a quick-starter to address the mounting need for expertise across real estate, manufacturing, and logistics with a strong content creation background. With the addition of our newest junior copywriter, we are now strategically positioned to meet the increasing demand for inbound marketing projects and insightful content strategy.
NgageContent is excited to welcome our newest team member, Jessica Kusisto, who will help us on the Content Team to reinforce all of our creative efforts. Jessica will concentrate on a host of content needs for the team, including delivering content marketing material, messaging for email campaigns, and additional SEO and Web support. She'll also aid our inbound marketing efforts with reporting and analytics work and database management through HubSpot. Jessica brings with her a penchant for writing, a strong work ethic, and a desire to grow her SEO toolkit, and we are excited to have her on the team.
Welcome aboard Jessica!
Learn A Little More About Our First Out-of-State Copywriter
Though Jessica is a recent college graduate — 2020 from Mount Mercy University in Cedar Rapids, Iowa — she already brings an impressive alignment of applicable experience. She worked previously as an Assistant Editor for Endeavor Business Media where she contributed to three print/digital magazines under the AviationPros.com umbrella. Jessica also served as Marketing and Listing Coordinator at Success Home Team, where she directed email campaigns, social media, events, and more for the real estate firm.
Writing is firmly entrenched in Jessica's everyday life and has been for some time. She ran the online literary magazine The Mark Literary Review for three years, publishing poetry and short stories from people across the globe. More recently (this spring), Jessica began her own content marketing blog — Content CTA — where she interviews industry experts on copywriting, social media, SEO, and email marketing.
Discover What Drives Jessica's Life-Long Passion
A life-long writer who discovered a passion for marketing in college, Jessica fed that new interest by completing a digital marketing bootcamp at the University of Minnesota in March. Fresh off that experience, she didn't hesitate when she learned that NgageContent was looking to expand its team. She knew she wanted to focus on inbound marketing because of its content component, and knew she wanted the experience of working in a marketing agency to accelerate her growth and knowledge in the industry.
Jessica, who lives in Minneapolis, wasn't deterred when she learned NgageContent was based in Northeast Ohio. Early interviews, which highlighted NgageContent's collaborative culture and work ethic, left her feeling it was the right call.
"Inbound marketing provides such incredible value to companies and their customers. It naturally finds your target audience at their unique point in the customer journey. No more annoying, interruptive advertising! I'm excited to work at NgageContent, surrounded by industry professionals and continue to hone my inbound marketing skills."
In Addition to Wordsmithing, Jessica Has a Few Favorite Hobbies
Jessica doesn't turn off the inbound marketing bug often — as evidenced by her recent blog work — but she does often to turn a good book. Fantasy, romance, and marketing are her favorite genres. When she needs a break from words in general, Jessica likes to go hiking (especially to Devil's Lake State Park in Wisconsin) or set up the table with a game of Ticket to Ride.
Jessica has a competitive, sporty side as well. She rode horses competitively for eight years and has spent most of her life as a bowler. Beginning at age 4, Jessica eventually honed her skills enough to qualify for the Junior Gold national tournament circuit — a summer event she and her family traveled to. In college, she became a key component of the Mount Mercy bowling team while also developing her writing and marketing skillsets.
We're confident Jessica will notch plenty of clean frames in her role at NgageContent too. The entire team is thrilled you're here and eager to see how you can help us drive measurable results through inbound marketing for our clients!