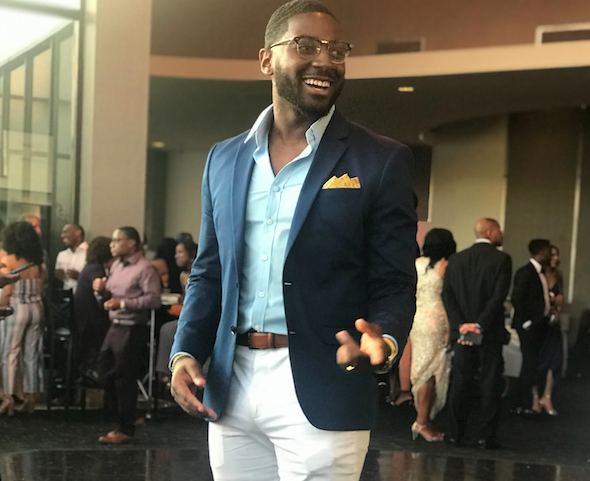 Meet Our New Addition to Drive Further Client Value, Zach Sweat
As we know first-hand thanks to a busy workload during the last six months, there's no shortage of companies looking for the results that come with properly executed inbound marketing strategy and support. NgageContent has worked fervently to add to our team in various ways — from content creation to web development — to meet this demand. Our newest addition gives us another talented individual to address client needs and additional support.
NgageContent is happy to announce our newest team member, Zach Sweat, who will act as an additional resource to help clients find solutions to their lead generation goals as our Business Development Coordinator. Zach will tackle many roles at NgageContent, many of which will support our CEO Mike Cottrill and his efforts to dive deeper into strengthening and maintaining client relationships. Zach will work primarily with our existing client base to ensure they're getting most of our inbound support and will help streamline client requests with the production team to make sure we're staying on top of our deadlines.
Zach is our third full-time addition (so far) in the back half of 2022 alone. A Northeast Ohio native, Zach is "Canton born and raised" and has deep roots in the Akron/Canton area. A Canton McKinley HS graduate, Zach earned his bachelor's degree from the University of Akron in 2016. A standout football player, Zach played at McKinley before matriculating to Akron and earned a spot as a defensive back with the Zips. He was a part of Akron's first (and thus far only) bowl win, in the 2015 Famous Idaho Potato Bowl. With that in mind, it's only right Zach gets a proper Zippy welcome.
Zach Knows How to Face Challenges and Develop Relationships
Zach has a long history of being a team player and helping others find additional value. As a football player, Zach learned the values of hard work, earning your way, communication, and the importance of teammates. Shortly after graduation, Zach began giving back to the game through coaching — first at his high school alma mater and then at Walsh University.
At Walsh, he coached cornerbacks and special teams while building skills in a variety of areas such as recruiting and implementing retention plans for players, analyzing strengths and weaknesses of his own team and the competition, and counseling student-athletes about techniques, academics, and their personal lives.
As a working professional, Zach most recently served as a sales development coordinator for the Better Business Bureau. In this role, he marketed BBB accreditation to businesses and professional firms within his geographic area of responsibility (Northeast Ohio). It allowed him to hone his sales call techniques, learn the ins and outs of using a CRM to keep accurate records and develop the skills needed to identify potential clients and communicate the benefits of the BBB's services.
Adding Value, Finding Balance
Zach was intrigued by NgageContent for two reasons. First, our company's belief in relational sales appealed to Zach's professional aspirations. Second, NgageContent's internal culture reflected his desire to work hard, but also maintain the balance necessary to develop a family with his wife, Sapri.
"I've always been one to run and grind for work. The problem was that it never allowed me to take care of things that mattered to me. Family, church events, and quality time with my wife always had to be placed on the back burner. Ngage has a great environment where production is required, but not at the expense of losing yourself."
Zach has always tried to deliver value. No matter his role — as a football player or coach, or a sales associate — he's always tried to make those around him better in some way. That aligns perfectly with his role at NgageContent, where he'll develop relationships, examine clients' needs, and then offer solutions.
"Ngage has a philosophy of not only serving their clients, but they make sure they serve the RIGHT customer. It's about more than closing a sale…it's about finding a need and filling it."
Family, Football, Faith, and Fashion
The NgageContent family has never been bigger, and Zach is the newest addition. It's a role he's familiar with. Zach comes from a large family, and is the youngest of six siblings; each of his five sisters is older. Most of Zach's nieces and nephews are older than he is.
Faith, family, and football remain important pillars in Zach's life, but they're not the only ones. As a former Division I athlete, he's invested in fitness and working out, including boxing. He's dedicated to learning more and more about the financial world and is trying to develop a daily reading habit to propel personal growth.
Zach feeds his creative side with music and a love for fashion. From sketching out concepts to full implementation, Zach appreciates the opportunity to design something all his own — and see it come to life.
We can't wait for Zach to do the same with our business development efforts at NgageContent. We're thrilled you've joined the team and are looking forward to seeing how you can help us and our clients continue to grow!