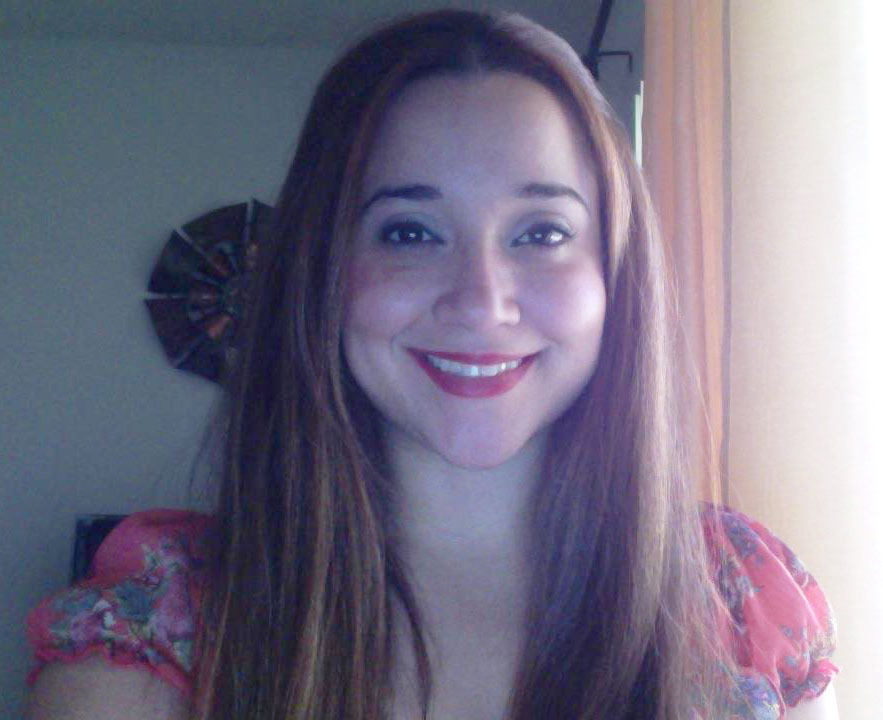 Introducing Our New Addition to Web Support, Celeste Nunez
While many might view the summer months as a time to regroup and recharge, at NgageContent we've been busy growing our team to better tackle the demand for inbound marketing expertise and support. Our web development team has always worked hard to create websites that drive results and implement SEO services that get them in front of more potential contacts to nurture leads. With our new WordPress Developer on board, we'll have more capacity to build, fix, and optimize web projects across the spectrum.
NgageContent is thrilled to welcome our newest team member, Celeste Nunez, who joins our web development department. She is the second addition to our team in as many months and our second out-of-state hire. Raised in south Florida, Celeste will collaborate with our creative team to develop and build websites, maintain well-documented transferable code, and resolve website problems for clients and co-workers from her home in Tampa.
An experienced WordPress developer with an SEO background focused on investigating website issues, configuring plugins, and proactively improving site performance, Celeste bolsters our ability to develop websites that move the needle for clients — and stay healthy along the way. Celeste enjoys delving into technology solutions, which helps explain her fondness for a GIF of a certain cartoon dad from Springfield.
Welcome aboard Celeste!
Celeste is New To NgageContent, but an Old Hand at WordPress
Celeste has been working in tech for more than a decade, through a variety of roles as a contractor and/or freelancer. Armed with a degree in business administration, Celeste changed gears and dove into web support full-time in 2015 after earning a bachelor's degree in Web Design & Development from Full Sail University in Winter Park, Fla.
Since then, Celeste has earned experience as a web administrator/developer with the Institute of Internal Auditors — even helping direct a migration project. She honed her WordPress developer skills while working for Promethean, developing plug-in support and themes as part of their business in creating interactive displays for educational programs and institutions.
Catching the Inbound Marketing Bug
Through her work as a contractor/freelancer, Celeste experienced many different areas and aspects of web development, web marketing, and even inbound marketing agencies. She learned that WordPress, and the platform's ability to craft elegant solutions for customers to build their marketing efforts, was where passion resided.
When she learned of the opportunity at NgageContent, she jumped at the chance.
"Ever since I started designing and developing websites, I have understood the importance of attracting people to a brand. I have worked alongside marketing agencies, but I have always wanted to work at a marketing agency to be part of the collaborative process that facilitates these services."
Celeste knew joining NgageContent would give her a chance to further develop her WordPress skills, and expand her inbound marketing knowledge. Any trepidation about joining a bunch of midwesterners in a fully-remote work setting was erased after preliminary discussions and interviews with senior leadership, including partners Mike Cottrill and JD Eaton.
"I got a sense of the type of team they were running and I instantly wanted to be part of that experience."
Going Beyond Plug-ins, Themes, and Code
Sure, Celeste is always on the lookout for new web technology and brushing up on the latest WordPress features, but she's truly dedicated to creating a cozy home life with her aspiring dancer daughter Emily, and their two cats. She's enjoyed diving back into personal fitness with weight training, yoga, dancing, and cooking. Celeste also counts herself as a true crime aficionado.
But don't be mistaken, Celeste isn't a complete homebody or adverse to exploring an adventurous side. She's been deep sea fishing and even hauled in a "huge" sailfish. She engineered a major career change in her mid-20s, loves to explore different looks with her head of naturally curly hair, and occasionally likes to show off her double-jointed elbows.
Celeste's favorite quote dovetails nicely with her role as a web developer, and her personality: "We are always a work in progress with endless possibilities."
Finding and embracing possibilities in Inbound Marketing is what NgageContent strives to do. We're thrilled you've joined the team and can't wait to see how you can help us and our clients continue to grow!