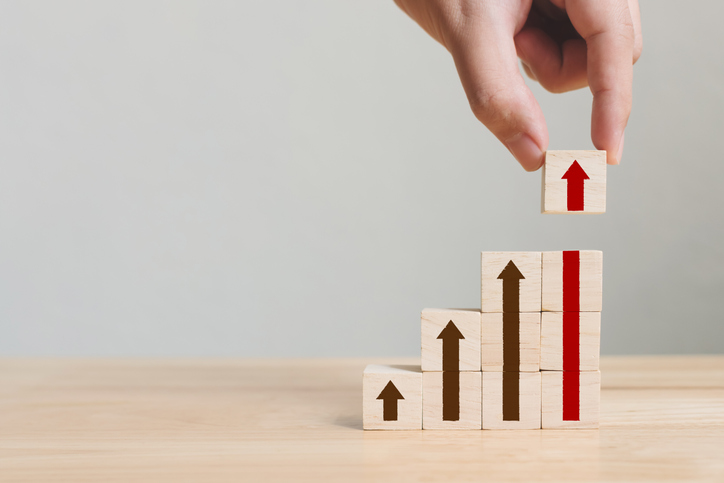 Content May Be King, but Consistency Ensures It Delivers Results
As inbound marketing experts, one thing NgageContent always recommends to clients seeking to improve their digital footprint, increase lead generation, or fine-tune nurturing of prospects is content. Developing a content messaging strategy is critical to reaching and engaging with the audience you want. And while content — whether through email outreach, blogs, longer-form content, or additional content on your website — is the fuel that makes your inbound engine run, it's consistent SEO content creation that really makes it hum.
SEO and content marketing are a long-term play designed to organically increase an organization's presence in search engines and position them in front of prospects who are looking for the solutions they offer. But to make the most of this approach requires an investment in time, resources, and persistence. And when done correctly, consistent SEO content creation can deliver transformative results.
Why Invest in Consistent SEO Content Creation?
Let's start with some basics. First, the concept of SEO (search engine optimization) means optimizing your content to help you attract the right traffic — indefinitely — by targeting the right keywords and supporting them with relevant material. The majority of online traffic is driven by organic results search engines, and SEO helps you appear in those searches more often.
Second, blogging has long been a primary tool used for SEO. Blogs allow you to expand your SEO efforts beyond those implemented on your website's core pages, encourage readers to learn more about your business, offer different ways to enter and explore the site, and give you the chance to show off your expertise on relevant and engaging subject matter.
Just Let AI Do It?
With the arrival of AI, it could be tempting to make a large upfront investment in content creation. Using generative AI, you could drown your site in millions of words of content in short order, all with a basic SEO approach in place. So, why wouldn't you?
Relying on AI to write your blogs for you isn't the best idea for a lot of reasons, but we'll highlight two here. First, the quality of the content matters, and AI (to this point) hasn't been able to match human contributions for insight, clarity, and at times even informational accuracy. Poor quality content or content that fails to add anything to an existing topic is typically held in poor regard by search engines. Secondly, another of the many factors search engines consider when indexing sites is something we'll call the 'freshness' rating. Is your site current? Doesn't it contain old or outdated information? When was the last time new content (either a blog post or page update) was added?
Consistent SEO content creation addresses all of these concerns. You're employing SEO best practices to make your content more visible. You're applying the resources needed to make your content unique and relevant to those who read it. And you're doing it month after month, year after year.
Provide Answers with Consistent SEO Content Creation
Today, consumers and business owners both prefer to do as much research as they can about products and services they need or have an interest in. For example, 78% of consumers say they'd rather get to know a brand through quality content than through ads. For business owners, that number goes up to 80%. Lastly, 95% of B2B product and service buyers say content plays a big role in their decision to work with a company.
Creating quality content, optimizing it for search engines, and consistently delivering value to your audience is laying the foundation for future growth. One month into a content marketing plan, you may not see a spike in traffic or leads, but as you stay the course you'll discover the growth can take on a life of its own.
Remember, content should provide answers, solutions, and valuable insights to your target audience. When you consistently produce high-quality content that addresses their pain points and questions, you establish yourself as an authority in your industry. This not only attracts organic traffic but also nurtures trust and credibility — leading to them subscribing to your newsletter or filling out a contact form.
Feeding a Greater Strategy
It's important to emphasize that SEO and content marketing aren't isolated tactics. They're integral components of a more extensive marketing strategy. This strategy encompasses marketing automation, inbound efforts, paid advertising, and more.
Your content serves as the foundation for these efforts. It's not just about individual blog posts or keyword rankings; it's about creating a holistic online presence that resonates with your audience across multiple touchpoints. It even complements paid advertising efforts by providing valuable landing pages and enhancing the overall user experience.
Consistent SEO Content Creation Delivers Impressive Results
At NgageContent we help businesses from a variety of industries provide consistent, high-quality content that answers questions, delivers insight, and makes the solutions they produce easier to find with SEO content strategy. Below are three real-world examples of current clients and the results they've generated with consistent SEO content creation.
Example 1
This client manufactures and globally distributes industry-leading shrink tape solutions to companies in multiple industries and has been doing so for more than 50 years. Through consistent content, including detailed and technical blogs in addition to updated website content, this client was able to better position itself as an expert in its market and widen its funnel in regards to organic search.
Through more than two years of content work, this client was able to realize substantial growth in its visibility through Organic Search, leading to improved lead flow and nurturing opportunities. This growth included:
30% increase in Organic traffic
245% increase in keywords that ranked in the top 5 spots on Google
213% increase in ranked keywords that appeared on the first page of Google Search
Example 2
This client is a nationally recognized heavy equipment operator training school located in Central Ohio. Our engagement with this client has covered more than 3.5 years, beginning with creating an inbound marketing website, and has included consistent content marketing and SEO support throughout the relationship.
By delivering engaging, informative content regularly, this client expanded its brand recognition online, was able to ramp up its efforts to communicate with potential students, and showcase both the strengths and benefits of the training programs it offered. The results of this consistent approach have been dramatic when viewed as a whole:
630% increase in Organic Traffic since the program was launched, growing from 465 to more than 3,400 organic visitors per month
572% increase in keywords ranking in Google's Top 5
600% increase in keywords ranking on the first page of Google Search results
Now averaging more than $40,000 per month in closed won deals generated through Organic Search
Example 3
This client is a nationwide facility asset management and maintenance company that supports businesses across multiple industries. As an aggregator, this client also needed to build relationships with self-performing maintenance companies specializing in HVAC/R, signing, plumbing, lighting, and more.
In just under two years, NgageContent helped the client create an inbound marketing website and developed a consistent SEO content creation plan designed to help them engage with both new customers and new vendor partners for their aggregation network. Through the engagement, more than 50 SEO content assets (blogs/case studies) were created. The results heavily increased the client's digital presence and deal volume:
150% growth in Organic traffic via Search
151% growth in Top 5 keyword rankings
250% growth in keywords that ranked on the first page of Google results
$1.6 million in new deal volume from Organic Search
Need Content? Need SEO? Need Consistency? We Got You Covered
Creating engaging, consistent, SEO-driven content is challenging and requires a dedicated effort. This is where NgageContent excels. Our inbound marketing experts put their experience and expertise to work for you. Our talented team of professional copywriters, designers, and developers collaborate with you to produce content that speaks to your audience, displays your knowledge within your industry, and helps nurture prospective customers along their journey.
Ready to start building your content marketing plan? Connect with our team to start building your content strategy and begin reaping the benefits.