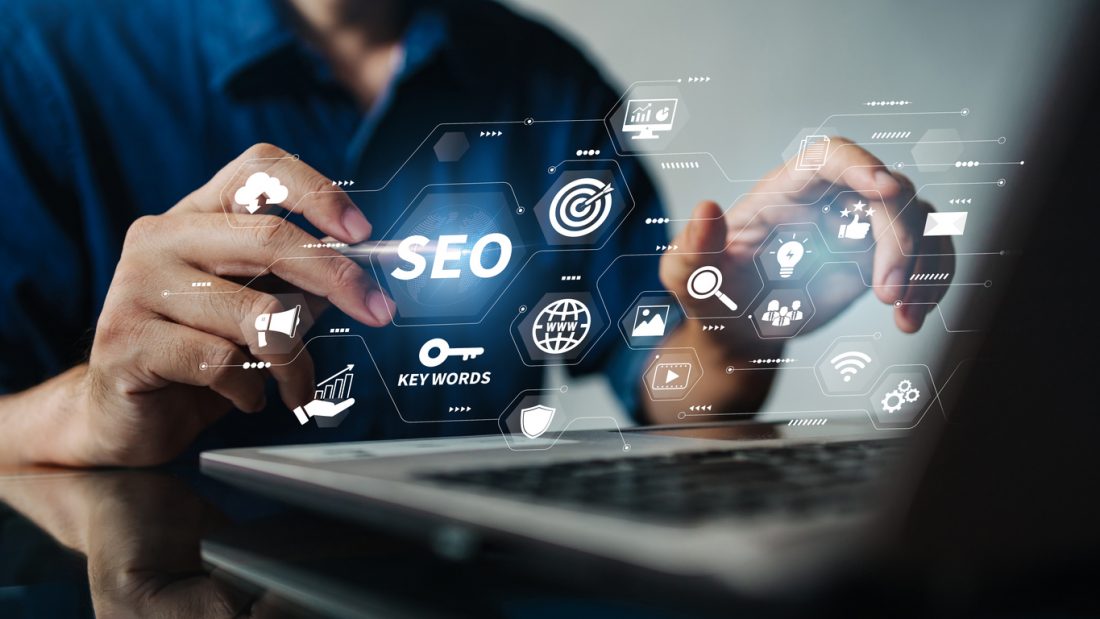 Start Attracting Better Website Traffic by Diving Into Essential SEO Fundamentals
While traditional advertising relies on continuous funding to pull in traffic to your site, search engine optimization (SEO) can help you attract the right traffic indefinitely — with solid content and the right keywords, of course. Paid advertising and social media can generate impactful website traffic, but the majority of online traffic continues to be driven by organic results on search engines. Learning how to improve organic search, and how the process works, has become more essential than ever.
To put it simply, search engines are answer machines — they identify, understand and organize online content to provide users with the best solutions. Their ultimate goal is to better solve searchers' queries within the Search Engine Results Pages (SERPs) to keep users on the page longer and to keep them coming back. SEO services play a large role in building and implementing the right strategy to appease search engines while helping you strategically rank higher on SERPs for open keyword opportunities.
How Can You Show Up in Search Results Organically?
Your content first needs to be visible to search engines. If your site can't be found, there is no way you will show up in the SERPs. Beyond visibility, you need to create content that search engines will love by factoring in user intent. A quality content strategy considers the sales funnel and always provides users with information in the format they prefer.
Through this article, you'll find that SEO is as much about real people as it is about complex algorithms. Learn how to improve organic search with a few fundamental SEO practices often used to better connect with real people searching for your solutions.
Reaching Your Audience By Stay In Line With User Intent
Rather than looking at the specifics of language, search engines consider user intent, real-world entities, and the relationships between concepts when showing results. As users continued to ask longer-form questions, the Hummingbird algorithm adapted to this change by presenting knowledge panels, featured snippets, and attributions in the form of short answers, lists, and tables. With recent changes, you'll want to ensure your content answers top customer questions and concerns whether users are searching online or via voice.
To Master SEO Content, Map It to the Sales Funnel
Providing relevant, high-quality content on your website will help you rank higher in search results, and more importantly, establish credibility and trust. When it comes to the sales funnel, SEO content does a better job attracting traffic higher up — think top and middle. Consider mapping the type of content you are creating to reach customers where they are.
Informational Queries
Informational queries are the most common (50–80% of all queries), and informational content is associated with top-of-funnel queries. In this type of query, organic results can be limited behind common SERP features. Users will commonly find facts, information panels, information on a topic, and pictures — but not many comparisons. You will find that content curated for top-of-the-funnel queries won't use technical terminology, opting for terminology the user might use, even if it doesn't align with industry expectations.
Transactional Queries
Middle-of-the-funnel content will start incorporating technical terminology and making in-depth comparisons. Transactional queries are generally related to the middle and bottom of the funnel and begin to compete with a few ad placements as it assumes users are in the market to buy.
Navigational Content
Bottom-of-the-funnel content highlights the brand name and answers the searcher's question: are we solving this problem ourselves — or are we outsourcing? Navigational content is a prime example of bottom-of-the-funnel content. The query correlates with visiting a physical location and is related to making a purchase. A local map result is provided with a few results, answering location-based queries like "coffee shop," "sandwich near me" and "climbing gym."
How Pages Show Up in Search Results: Crawling and Indexing
Google's mission is to organize the world's information and make it universally accessible and useful. Google will find the value you provide on your web pages — and ultimately deliver it to users in a way that matches their intention. To achieve this, Google will start with a known valuable site that has many linking sites, or backlinks, and will crawl through all of the links to identify valuable pages and save them in an easy-to-retrieve format. This makes backlinks particularly important to SEO, as they build your website's credibility and give search engines confidence in your authority.
When a page is crawled, key attributes and 200+ ranking signals are recorded. We can get a site of what pages are indexed by using a search operator and typing in "site:yourdomain.com" in Google. Optimizing your site with help of expert B2B SEO services will help you deliver better information to search engines so that your content can be properly indexed and displayed within search results.
Understanding Where and How SEO Fits
The beginning of any successful SEO strategy starts with a deep understanding of your website and business goals. After defining the parameters of success, your SEO partner will dive into the competitive landscape with research.
Following competitive research, a comprehensive SEO website audit will be provided to demonstrate your strengths, weaknesses, and position. Technical and local SEO support will then be recommended based on your current position, goals, and site needs. Following recommendations, implementation is necessary along with any ongoing content support. Finally, with time, the success of the strategy will be measured and reported.
Curious to see the benefits of an SEO audit yourself? Discover what SEO best practices you may be missing with a free site assessment.
When Is the Right Time for SEO Support?
The right SEO support will accomplish more than simply vanity metrics. When done well, they can help your business achieve real goals. Depending on your capacity and capability, you could take the reins of content strategy and learn how to improve organic search yourself. You may find, however, that expert support helps you find the best keyword opportunities as well as set and achieve the right goals. Make sure your traffic accomplishes a larger business objective with a local agency you can trust.
You'll find that when you focus on providing value to people and following SEO best practices, search engine success is sure to find you. Ready to strengthen your site's SEO? Transform your approach with a free SEO site audit today.