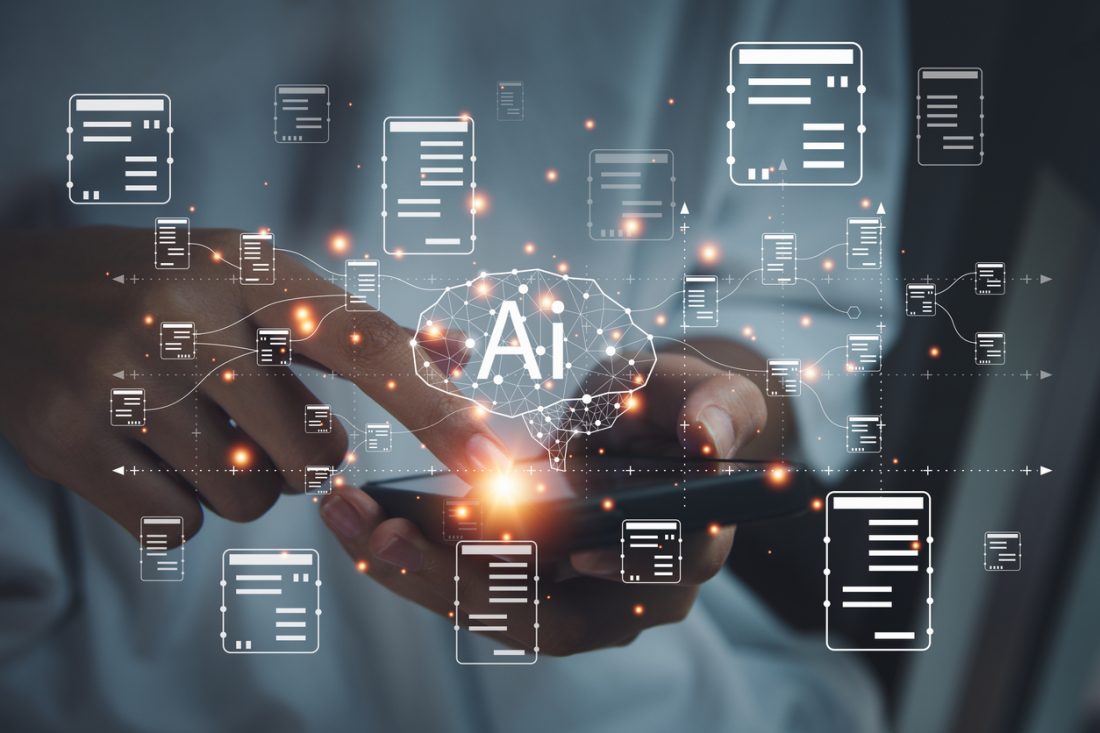 AI is Changing the Blogging Space, But Not Necessarily for the Better
If you're reading this blog, chances are you're considering using AI for writing blogs. Using software like ChatGPT to quickly generate content is tempting, but could hurt your website in the long run. If you want your website to rank high on search engines, generate more traffic, and drive more sales, you'll have to do things the old-fashioned way. But why? Let's dive into the specifics.
Why It's Not a Good Idea to Use AI for Writing Blogs
Let's get one thing out of the way. Search engines like Google won't penalize you for using AI-generated content. Google's stance is that it doesn't matter what you use to create content, as long as you're producing something valuable for people and not gaming the search engine. So, why is relying on AI-generated content so bad for your business? There are a few reasons.
Lack of Creativity
Your blog must hook readers, keep them interested, and ultimately push them toward a purchase. That's hard to do with AI-written content. AI models are trained on existing data and patterns, limiting their ability to think outside the box and develop innovative and creative ideas. In essence, AI-written content is BORING. And with so many things fighting for consumer attention nowadays, you can't afford to put boring, unengaging content on your site.
Limited Emotional Intelligence
Great copywriters know that copy needs to emotionally connect with the consumer to push them toward a purchase. That's something AI can't do. AI models lack the emotional intelligence, empathy, and understanding of human experiences to evoke emotions in readers. That means you could be missing out on sales if you're using AI-generated content.
Inaccurate Information
AI can often produce inaccurate or misleading information, especially when it comes to complex or specialized topics. It's always best to have up-to-date, relevant, and trustworthy information in your blogs. You'll likely have to write this content on your own to ensure it meets these standards.
Lack of Originality
If you're using AI for writing blogs, other people are too. AI will spit out the same information for every query, though the exact wording may change from user to user. If you take the AI-written content and put it on your blog, chances are the same information will be on hundreds of other sites. Google likely won't see anything special with the content you've written, and there's a chance it won't prioritize your site on the SERP. Now, if you take a fresh, new angle on the same subject, you'll be much more likely to rank for your chosen keyword.
You Can Still Use AI to Streamline Your Writing Process
We're not saying you should completely ignore AI like ChatGPT. In fact, it's quite the opposite. Google doesn't care if content is created BY people, as long as it's created FOR people. You can use ChatGPT to generate ideas for new blog posts or even devise a quick outline. Additionally, AI tools can give you a different take on topics and even help you overcome writer's block.
If you do choose to use AI for writing blogs, there are a few things you should keep in mind:
Will your target audience find the content useful?
Does your content demonstrate first-hand expertise and a depth of knowledge?
Does your site have a primary purpose or focus?
After people have read your content, will they have learned enough about the topic to achieve their goal?
Will someone have a satisfying experience reading your content?
Need Help Writing Content for Your Business? We Can Help
You might have come to this webpage eager to see if you could still use AI to write blogs for your business. The answer is: kinda. You can use AI like ChatGPT to generate ideas and outlines for blog posts, but it's generally not a good idea to copy and paste a whole blog from an AI model.
Writing content for your site is important, but it's also a time-consuming process. If you need help writing content for your business, the experts at NgageContent can help. We're a dedicated team of experienced copywriters who know how to engage with your audience and push them toward a purchase. We've helped hundreds of companies level up their inbound marketing game, and we're ready to do the same for you.
Reach Out to NgageContent Today
Read to see what we can do for you? Explore our portfolio here or reach out to our team with questions.