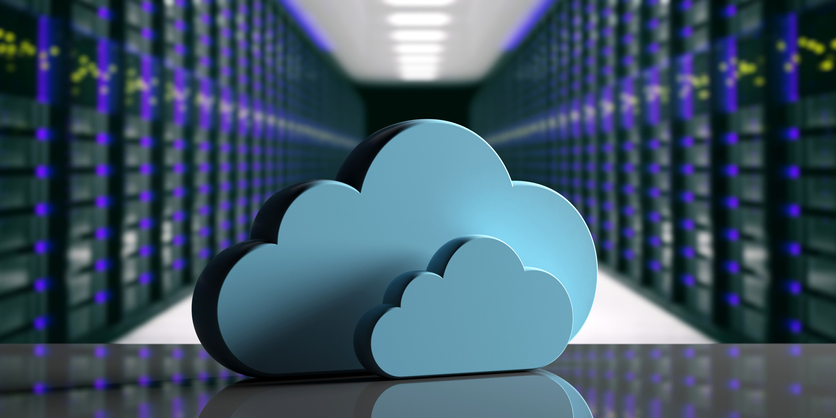 If you're a business with a web presence, and that should include every single organization in today's environment, it's past time to become familiar with the benefits of managed WordPress hosting.
WordPress has been judged by many as the best Content Management System (CMS) available and is estimated to be used to power more than 42% of all websites. By partnering with marketing consulting teams specializing in WordPress, you'll gain insight and expertise in a platform that has become nearly ubiquitous in its use across multiple industries. And when you elect to have managed hosting of your WordPress site, you open up avenues to maximize your web presence's effectiveness, security, and capabilities.
But, What is Managed Hosting?
Managed hosting is when a hosting company handles the setup, administration, support, and management of a website. The exact range and scope of services provided by hosting companies vary, but typically includes OS updates and patching, 24/7/365 support, security measures, and monitoring anything that could affect performance.
Think of managed hosting as outsourcing the management of your website — the day-to-day administration and troubleshooting. In the same way you might hire contractors to scale more efficiently and effectively, you're using managed hosting to eliminate the need for in-house hosting infrastructure or experts.
You're running a business. You need every available minute to invest in your team, develop customer relationships, devise long-term goals and plans, and grow and nurture your vision. Imagine being able to devote your energies entirely to those endeavors without the hassle of worrying about servers, spam submissions, malware intrusions, and slow loading speeds. This is a primary benefit of managed WordPress hosting.
Okay, But Isn't Shared Hosting the Same Thing?
In a word, no. While cheaper, shared hosting services — like those provided by GoDaddy, BlueHost or Hostgator, for example — offer little or none of the attention to the day-to-day health of your website. With shared hosting, you're essentially renting space on their servers but won't have a landlord to turn to when the roof leaks. The hosting company will be responsible for maintaining the servers (and the physical environment where they're kept), but you (or your team) will be the ones responsible for software upgrades, patching, security, and monitoring.
What do you do when you get a call in the middle of the night that your website is offline? Who do you turn to when your lead pipeline dries up because your site bounce rates are high due to slow load times? What happens when you launch a new product but your site can't handle the traffic? What's your course of action when a cyber exploit invades your site?
The benefits of managed WordPress hosting mean you'll have a resource always available to address these issues and many more. You'll have both IT and WordPress experts available when you need them most for a fraction of the cost of housing them internally.
4 Key Benefits of Managed WordPress Hosting
NgageContent combines the art of marketing with modern tools and data to generate more leads and drive more business. We handle content marketing, inbound strategy, social media, and lead generation best practices to build an individual solution for your organization.
All of these aspirations can tie into the creation and management of a website to help you reach your goals. And the advantages of managed hosting — support, optimization, data backup, and security — reinforce and bolster your efforts in this realm across the board. So let's take a look at each, and how the benefits of managed WordPress hosting are apparent.
We're There for You
Managed hosting gives your website the attention it deserves, and needs, to thrive. Through the use of Uptime Robot — the top uptime monitoring service in the world — we'll monitor your website every minute of every day. If your website goes down, we'll learn about it quickly and be able to deliver hard data and metrics about the root cause.
The support doesn't end with monitoring. We'll be able to recognize or identify where issues originate, be it a plug-in conflict or a server-level problem. We'll know what server configuration can lead to better performance. And most of all, managed hosting means you'll get responsive service to your queries.
Optimized, For Your Benefit
NgageContent employs VPS (Virtual Private Server) hosting with Digital Ocean for our managed hosting services. While this means more than one website is hosted on a server, each client will have their own virtualized server environment. This means separate resource streams for each site, unlike shared hosting, where many sites are often in conflict for one allocatable set of resources (like CPU).
The benefits of managed WordPress hosting in this realm are flexibility and optimization options. With fewer sites on each server, your website will experience faster speeds (always a concern) and the ability to add more capabilities if needed or desired. Storage or additional hard drives can be added to servers to increase performance. Limits can also be set, such as limiting port or SSH access.
In this more friendly developer environment, larger maintenance projects will be easier to execute. Through managed hosting, you'll have more control — and will know your site is always being actively monitored to diagnose potential issues and improve performance. We can even spin off development servers to make additions or create new pages/sites for your business and then merge them back in, or do bulk redirects to protect your hard-earned SEO gains.
Back the Data Up
Managed hosting through NgageContent means consistent, weekly backups of your site and data at the server level. In special circumstances, we can even implement daily backups to capture snapshots before or after site maintenance.
With dependable, regular data backups, you'll have the confidence that even in a worst-case scenario, your trove of valuable information will remain a retrievable asset. Backups can be restored in a matter of minutes — not the days or weeks you'll experience with a shared hosting service — ensuring that even in the case of a disaster, you'll be able to get back on track quickly.
Lock It Up
Managed hosting means improved security in nearly every aspect of your site, a critical instrument for the development and growth of your business.
With our available malware scanning service, you'll be made aware quickly of any potential threats. With the scanning service, we'll know about vulnerabilities and potential hacks before major damage can be done. And when identified, threats like malware can be quarantined and removed. In addition, threats on 'neighboring' sites on the server won't be a concern because of VPS hosting. That's not the case in shared hosting when one corrupted site on a server can jeopardize many of the entities sharing the space.
If there is an attack, then the benefits of managed WordPress hosting will be essential. We can sift through the data and find the exploits used or the reasons for a security failure and communicate those to you. And with consistent backups, resetting the site and getting it back online is a straightforward process.
With managed hosting, you'll also be enabling better prevention measures. We'll know when software needs to be upgraded, what plug-ins could lead to future issues, and help you install additional security measures like strong password enforcement, two-factor authentication, and limited log-in attempts.
Mine the Benefits of Managed WordPress Hosting with NgageContent
A functioning, adaptable, and dependable website is essential to lead generating and nurturing with inbound marketing. And when it comes to hosting options to help websites deliver on those goals, you get what you pay for.
Shared hosting is the cheaper option when it comes to the initial investment. But the benefits of managed WordPress hosting act as a clear differentiator for businesses that embrace the potential of what a vibrant web presence can bring. Outsourcing day-to-day management of your site will provide you additional bandwidth to tackle other concerns and provide you with experts in content management, software, and hardware to deliver excellent experiences for those interacting with your digital storefront.
Take advantage of improved security, consistent data backups, precision-calibrated performance, enhanced analytical data collection, and endless optimization ability with managed hosting services from NgageContent.
Contact us today to learn more about how we can alleviate your website concerns and begin to help you mold your site into everything it can be.