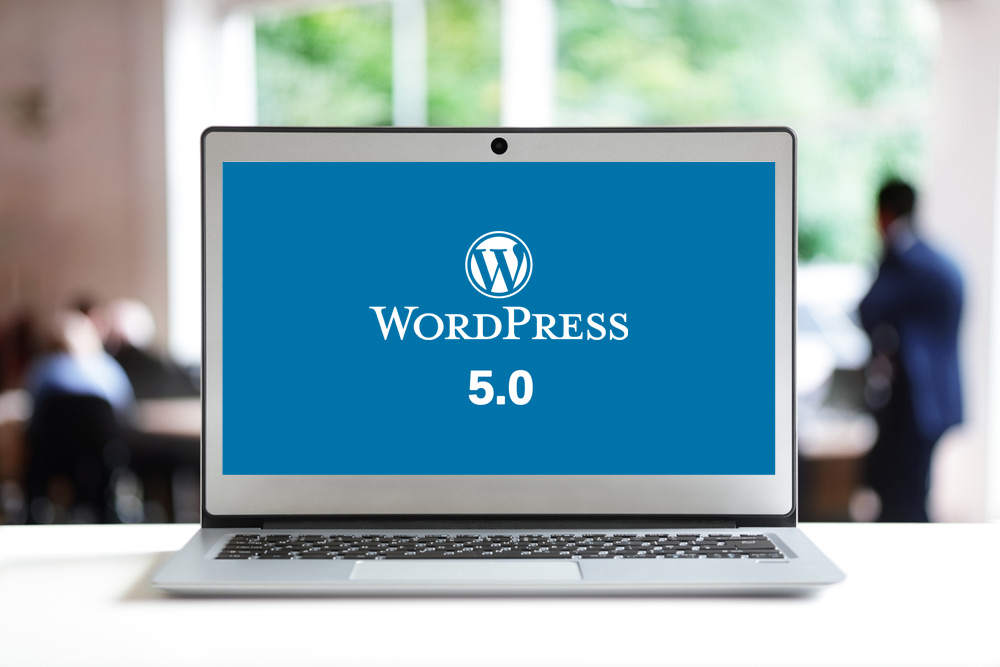 What's New with WordPress?
The Internet is constantly evolving to better serve the needs of its users in everything from content creation and design to speed and optimization. As these changes continue to happen, WordPress has recognized the need to revise its platform and has rolled out a new version to keep up with the market and to better serve your content creation needs. Here's why now is the perfect time to make the switch over to WordPress 5.0.
What is WordPress 5.0?
When you think of WordPress, you instantly think of the platform that helps you create the content you need in a fast, easy, and efficient way. But, what many may not think of are all the other components of WordPress that makes it the CMS that powers more than 32 percent of the Internet.
The latest version of WordPress brings a few major updates to the system, including updating security measures for seven vulnerabilities. Some of the bugs that have been fixed in the newer version of WordPress include:
The end to the altering of metadata and the deletion of files that authors were not authorized to access
Putting a stop to contributors being able to edit the comments from higher privileged users, which led the site to be potentially vulnerable to cross-scripting
The fix to authors creating posts of unauthorized post types while using a form of specially crafted input
Another major update came from the discovery that the user activation screens in earlier versions may have been indexed by search engines, which could possibly lead to the exposure of sensitive information.
In addition to bug fixes, a promise in increased speed, and a new default theme called Twenty Nineteen, WordPress 5.0 introduced a brand-new block-based editor called Gutenberg. This editor is focused on making the content creation side of things much easier.
If you're wondering how you can update to version 5.0, you can do it yourself unless you are on a managed WordPress hosting service. WordPress sites that run on anything earlier than 5.0 have all been affected by the bugs that have been fixed in the current version.
How WordPress 5.0 Can Better Serve Your Content Needs
A best practice for content creation is using a simple and streamlined writing and editing process. While the older versions of WordPress gave you that feature, the introduction of Gutenberg completely changes it — making it even easier for you to get your content out in a way you always dreamed of.
Gutenberg takes on what millions of websites are already doing by using a block-based editor to give you more power and creativity over your content. Commonly used content elements, like the ability to add audio, images, media, text, buttons, and so much more, are available by default. Each block can be customized by using its own toolbar and settings for a more advanced approach to help create some truly unique and engaging content.
The great news is, if you're constantly using the same styling, you can save that as a reusable block to recall whenever you need it. Also found right there in the block are other creative options like embeds and widgets. These are even easier to use now thanks to the latest version and are also treated as its own block so you can adjust the settings with ease.
Why Now is the Perfect Time to Upgrade to 5.0
In the world we live in, we know that the faster and more accurately you can get your content up and out, the better chance you have of visitors coming to and staying on your website. WordPress 5.0 is designed to help you do just that with the addition of Gutenberg and updated security measures to make sure your content stays exactly how you want it.
Before you get concerned about what updating to version 5.0 may do to your old content, there's no need to panic! Even after you update to the latest version, you can always go back and edit older content inside a "Classic" Editor plugin. If your website uses a lot of plugins, many of the essential WordPress ones already run on version 5.0 and the new editor, such as Yoast SEO and WPForms.
If you've been looking for a way to redefine some of the daily ins and outs of content creation for an increase in productivity, updating to the latest version of WordPress will help give you back some of your precious time when we know that speed is of the essence.
While most WordPress sites should be able to update without issue, some problems such as changes to themes and other elements of your website may arise. Consider updating your plugins and PHP to the latest version, and possibly making a backup to your website before switching to the newest WordPress. If you have any questions before making the change, please feel free to reach out to us before you update to the latest version.
Want some assistance in getting your WordPress site to version 5.0? We're here to help.