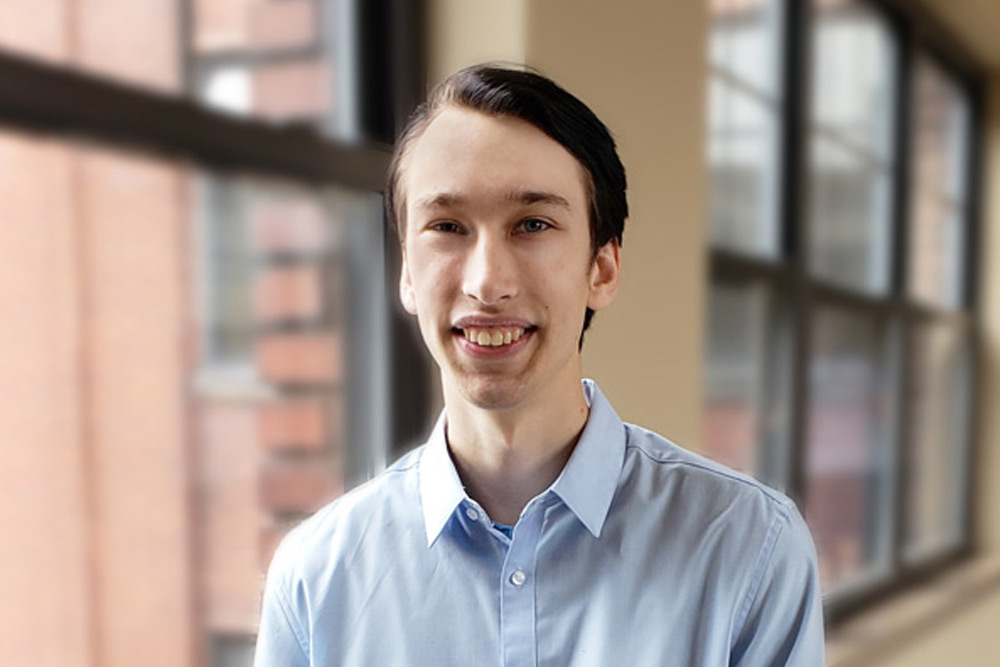 With 2020 underway, NgageContent is excited to announce the promotion of one of our inbound team members. Jacob Olle is now our senior inbound strategist. In his new role, Jacob will take on greater leadership and oversight of our inbound marketing efforts. Read on to see what he's looking forward to as well as what the future of the NgageContent inbound department holds.
What Jacob Will Be Doing in His New Role
Like any job, promotions add responsibilities to your plate. We're confident that Jacob is more than capable of taking on these added responsibilities as our company continues to grow in the future.
A few of Jacob's new responsibilities as our senior inbound strategist include additional client relationship management; complete ownership of projects; coordination of projects between the inbound, design, and content departments; involvement in overseeing NgageContent's growth with senior leadership; and rolling out additional digital ad campaigns across Google Ads, Facebook Ads, and LinkedIn Ads.
What Jacob's Looking Forward To as Our Senior Inbound Strategist
While Jacob has been our inbound expert for some time now, he's looking forward to taking it to the next level by thinking beyond how Hubspot, Salesforce, and ActiveCampaign function to how they can be used to fit each client's specific use case.
"I want to be able to determine how we can best leverage each of these different platforms for our clients," said Jacob. "Whether our clients are using one platform or a combination of them, they're important assets in their growth toolkits. I'm excited to help our clients take that growth to the next level this year."
Jacob also looks forward to continuing to provide our clients with the best service possible, whether that's by discovering unique platform use cases for them and implementing the best solutions, or simply enabling them to get the most out of their tooling even after we hand them the reigns. Apart from production, Jacob is also looking forward to his new leadership responsibilities.
"I'm already learning more about becoming an effective leader, making our clients happy, and running a business. It's been great learning and continuing to learn so much about digital marketing and the capabilities of readily available tools. I'm excited to pass down my knowledge and eventually grow our inbound team."
The Future of the Inbound Department
We're excited about the future of our inbound department with Jacob leading the way. We know the team is in good hands.
"I'm honored that the NgageContent leadership team trusts me with the responsibilities of leading this department," Jacob said. "As we continue adding more marketing automation, customer relationship management solutions, and digital ads work, we'll add talent to the team, but no matter how many members our team grows to, our goal will remain the same — and that is to drive and nurture leads, enable our clients' sales team, and prove ROI on digital marketing ads and tooling."
Overall, Jacob is looking forward to keeping things going.
"I'm excited to continue the momentum we've established and to keep on creating wins for our clients. I've been having an absolute blast at NgageContent. I went from a kid straight out of college with virtually no digital marketing experience who couldn't even grow a beard to a Hubspot and digital ads Jedi who still, unfortunately, can't grow a beard," Jacob said.
"I can't think of another team that would trust me as well as give me the freedom to grow as a marketer and as a person. I love both my team and my bosses, and I feel like the work I do actually matters. I'm extremely excited to continue growing with NgageContent."
Contact us today to work with Jacob and the rest of our team to achieve your marketing initiatives.