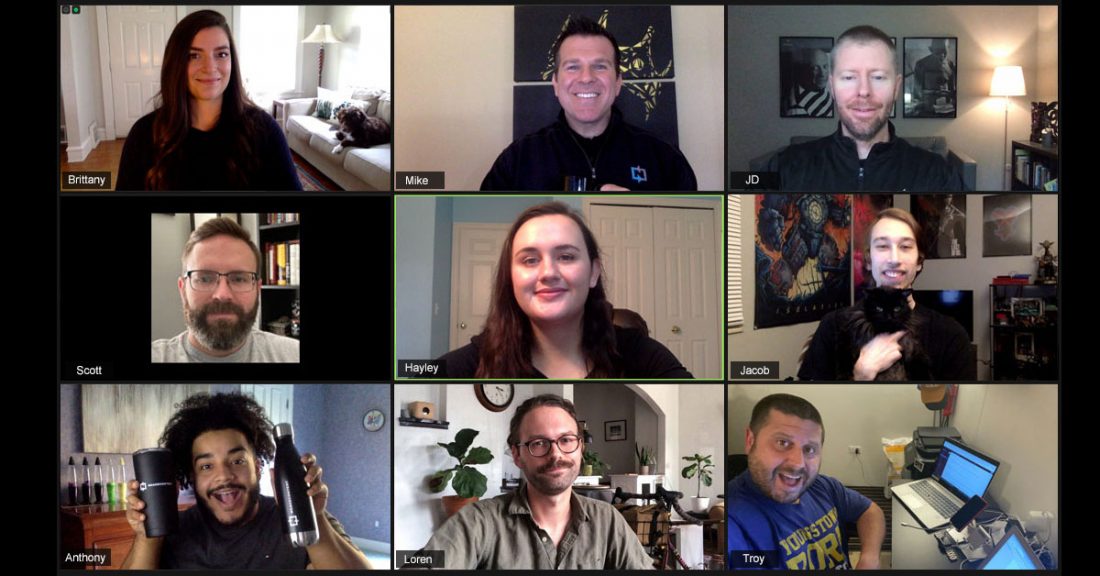 Going Fully Remote, Hiring Two New Team Members, Building Websites, and More
Now that 2020 is in the rearview mirror, we've finally gotten the chance to take a breath, look back, and reflect on one of the most unexpected years in NgageContent's history.
2020 was a year of change filled with challenges and uncertainty for everyone. We all had to adapt and create new ways of working and living on the fly, which caused us to go from 60% out-of-office to fully remote early in the year.
While the physical world was paused, the world of digital marketing kept moving — making 2020 feel like multiple years in one and the blink of an eye all at the same time (it's easy to lose track of time when you're not leaving the house!). That's why when we look back at the year, we're taken aback by the amount of work that was completed and changes that happened over just the past 12 months.
While we're ready (like most) to kick 2020 to the curb, we also want to appreciate the positive amidst all of the chaos. We're grateful to our clients who stuck by our side and trusted us with their websites and inbound marketing efforts in such a tumultuous time. We're also grateful to have even experienced growth with the addition of two new team members (I'm especially happy, as one of the newbies who had to endure the wild west of job searching during COVID-19).
Our web team worked on overdrive to finish 24 new website builds and projects, and our entire team banded together to come up with creative plans to move the needle for clients during this strange year. All in all, this puts us in a great position to keep delivering excellence and pushing boundaries in 2021!
2020 Deep Dive
Perhaps the biggest and most unexpected change came when our team went fully remote in March — and then again in June when we decided to let our office lease go and stay fully remote for the rest of the year. While it's been challenging not seeing our co-workers, health has been a number one priority for us this year, and staying in our homes as much as possible has helped us to keep each other and our clients safe.
Despite being 60% remote before the pandemic, our team has learned a lot about how to best communicate and collaborate remotely over the past 10 months. We shared our tips in this remote working blog if you're interested in hearing our take on it.
We also added two new team members through our first fully remote hiring and training process — the first of which was me!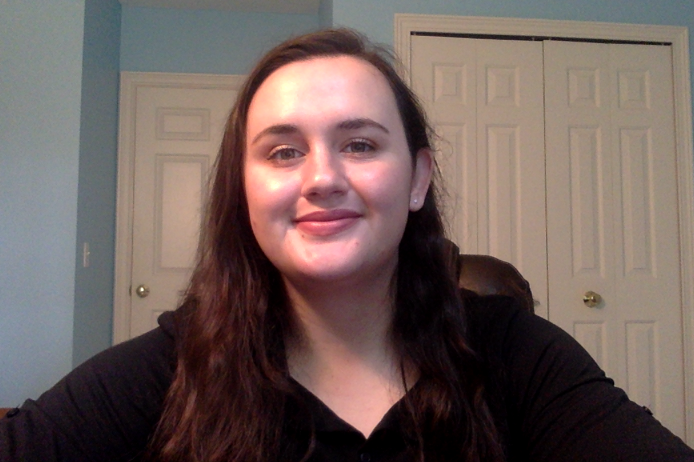 I joined in September as Junior Copywriter to help make our Content Director Scott's life a little less crazy. Over the past four months, I've been writing blogs, emails, social posts, and web content for clients. As the test dummy for fully remote onboarding, while I've still yet to meet the majority of my coworkers in-person, it's been mostly smooth sailing with the support of the rest of the team! I'm excited for when we're able to be back in office two days a week so I can confirm that the rest of the team is made up of real humans and not holograms — a conspiracy theory that I and the other 2020 remote hires share.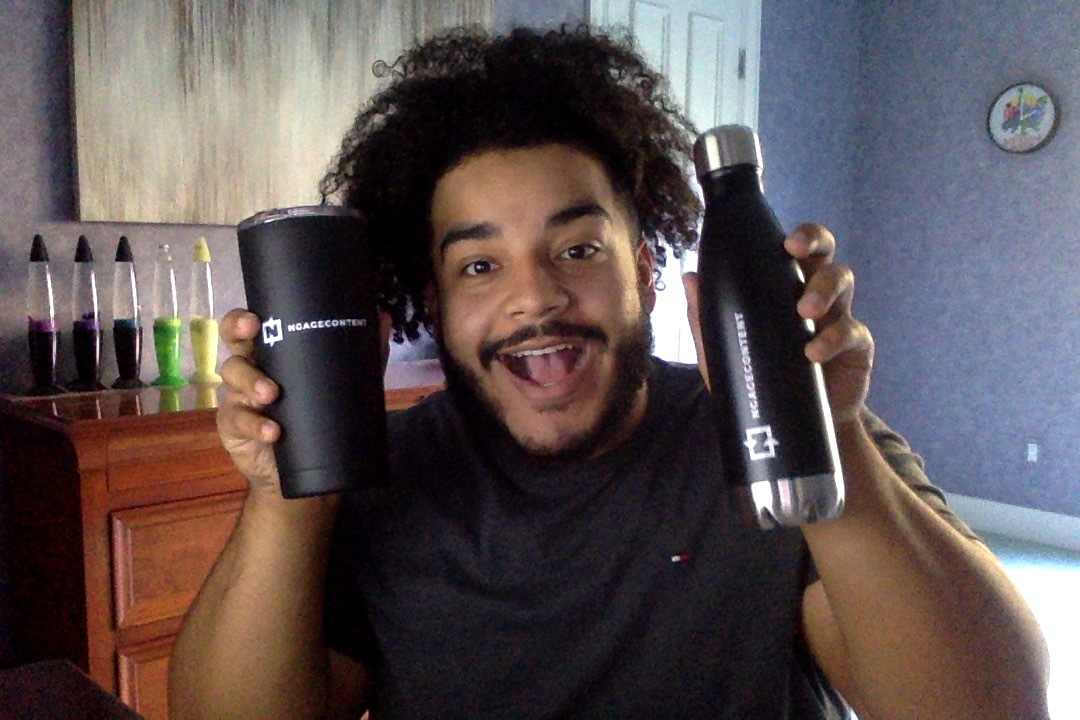 Speaking of our newest hire, Anthony Scott joined as our Junior SEM/PPC Specialist in early November. He hit the ground running as our resident digital ads wizard — diving into keyword research, creating new ads, and taking over both search and social media ad accounts for several clients in his first two months. Anthony soon became famous among our team and clients as the proud owner of five lava lamps that were visible in the background of every Slack or Zoom call — "the exact right amount," according to him. He's since revamped his setup and moved the lava lamps out of view, but I petition we bring them back in 2021 (who doesn't love a good lava lamp?).
In the wide world of web, we finished 24 projects this year including 17 new website builds and seven site overhauls, which you can see listed in our 2020 sitemap blog if you're interested. One of the most recent websites we finished was Stratus, a new brand created by the merging of two well-known brand implementation companies — MC Group and ICON. We're excited to have played our role in such a huge step in Stratus' company history!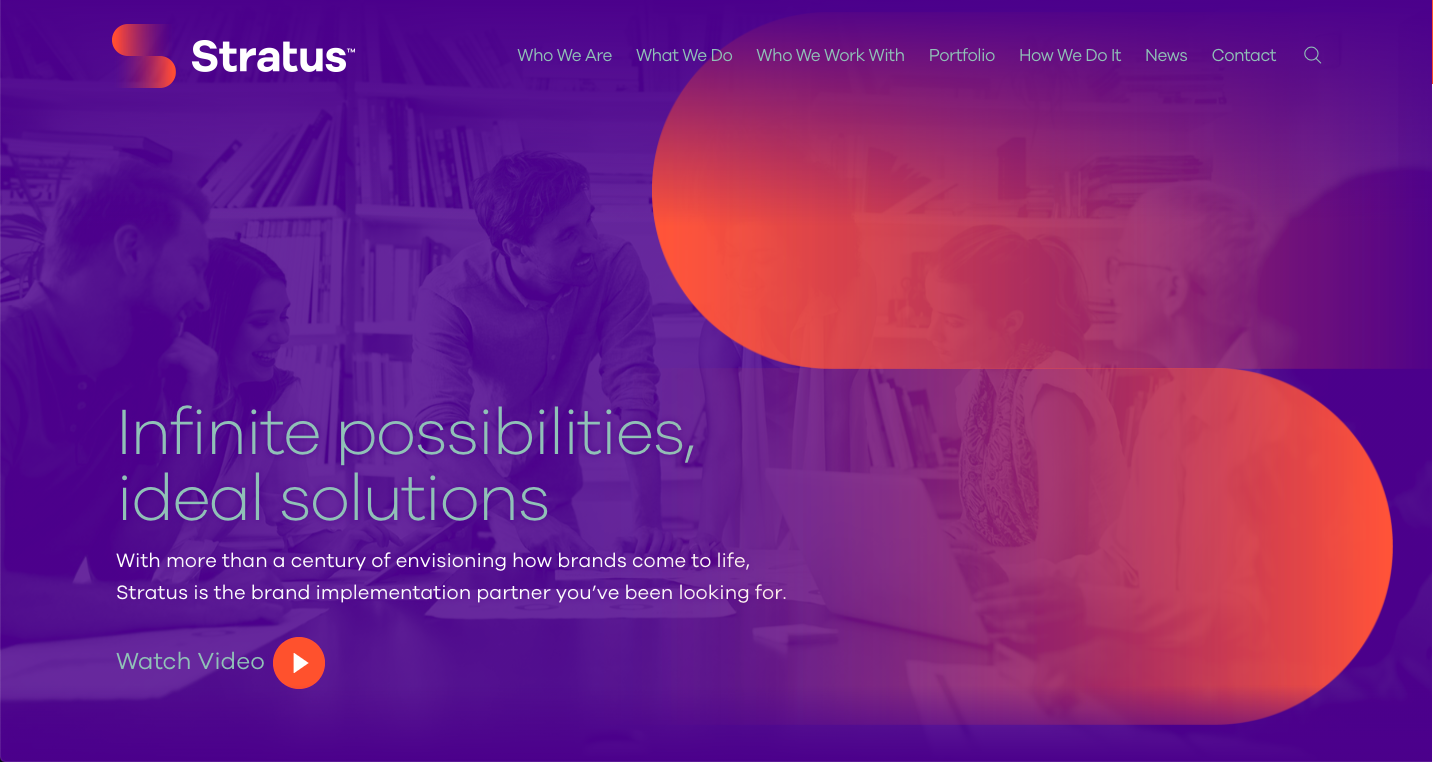 Another exciting update from the past year is our partnership with accessiBe to ensure fully accessible websites for our clients. The clients who have participated in our accessiBe program have enjoyed the ease its platform allows for becoming (and staying) fully ADA web compliant. We love that accessiBe helps us to create meaningful online experiences for those living with a disability while saving our clients from costly manual web update projects and potential lawsuits — a win-win for everyone involved!
While we missed making the annual trip to Boston for HubSpot's INBOUND conference, we were still able to learn a ton during the first-ever fully virtual INBOUND. The energy of being in-person at this event is unmatched, but the excitement of newly announced updates to HubSpot's CRM and empowerment from amazing speakers left our team members who were able to attend remotely feeling invigorated and ready to pass on the value of what they had learned to our clients. Still, we can't wait to be able to see our fellow inbound marketers in-person again (even if that means having to wear real-person pants).
All jokes aside, we feel incredibly blessed to have made it through such a difficult year working together with so many wonderful team members, colleagues, and clients. If you're one of our clients reading this, thank you for spending 2020 by our side! We're grateful for the opportunities you've given us to play our role in helping your business succeed.
We look forward to creating more stunning websites, stellar content, and incredible digital ads that match our clients' values and stories and help push them toward their goals in 2021. And hopefully, we can even see you (and each other) face to face sometime this year in a new office! Until then, we'll see you on our next Zoom call.