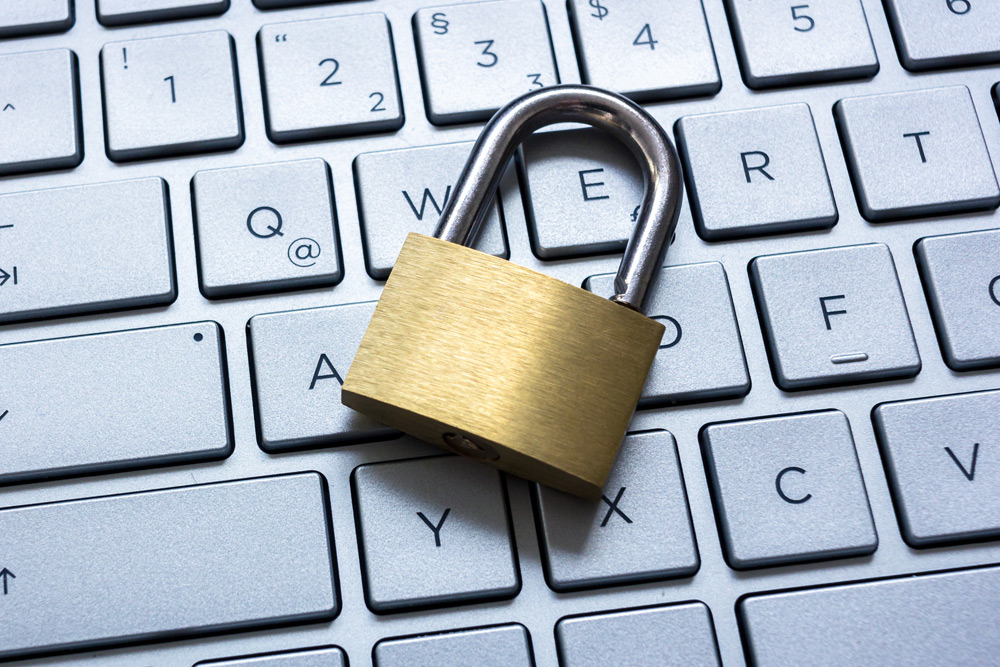 Is your website secure? In order to keep your website protected, you need to have a website security certificate — otherwise you might be at risk.
You might be thinking, but there's nothing on my website to steal! Which may be true, but stealing credit card information isn't the only motivation that hackers have. They might just want to break into your site because they can. Plus, if you're collecting email addresses or other forms of contact information (which you should be with good CTAs), whether they're important or not, if your site is unprotected a hacker can jump on your site and intercept that information.
Without security on your website, hackers can easily place code on your site that watches your site for when people start to put in information. As soon as they do, the code records the information and sends it directly to the hacker — all without you having any idea.
A website security certificate gives your site a barrier of protection so you're not just standing out in the open like a deer in headlights. Does your site have a lock before the URL in the search bar? This is your SSL, the website security certificate keeping things safe. This is also what makes the difference between the "http" and "https" in your web address. This little lock shows anyone who comes to your site that the information here is encrypted so it can't be compromised by hackers. There are different kinds of website security certificates that you can use to have strong security on your site, but an SSL is the standard.
As technology has advanced over time, it's become easier for hackers to steal information, but it's also become easier to protect yourself. Big profile attacks have made consumers more wary about how they're giving out their private or personal information on the web, and if your site doesn't have an SSL, it can be a huge turnoff.
Even if you think your audience isn't at a high risk for stealing, visitors want to see that your site is secure. Without it, you could be missing out on the opportunity for organic leads. User experience plays a big role into how you're converting and nurturing leads. By giving your visitors peace of mind through keeping your site secure, you're making the experience they have on your site that much better.
WORRIED YOUR WEBSITE SUCKS?
Don't Feel Bad – You Just Have to Do Better. Keep Learning With Us by Reading Our Article on Building a Better Strategy for Your Business's Website Redesign
Lock it Up! Your Site Needs a Website Security Certificate to Be Protected on the Web
Don't let your site have a major red flag — about half of all websites have an active SSL certificate, and the numbers are rising. The web is becoming a safer place to be, and because of that, you can also be rewarded for making sure your site is protected under a website security certificate.
Similar to how a mobile ready site will give you a boost in search, Google is making it so that sites with an SSL will also receive a boost in their search rankings compared to those who don't. Granted, the benefit isn't huge — right now it's only around a 1 percent jump in your ranking, but this can quickly change.
Having a site designed for mobile became a requirement after Google's "Mobilegeddon" update because Google saw that a majority of users were performing search queries from their phones. There hasn't been an algorithm update that directly favors security licenses yet, but Google is recognizing that this is something people are looking for when they're searching, and in an effort to make the web even safer, a change like this could be coming soon.
What does that mean for your site? Get ahead of the curve and put an SSL on your website. You will have to make sure that it's up to date — SSLs come with an expiration date after a year, and you can be fined if you don't update them within a certain time period. Typically the default is one year, but there are options for longer contracts that you can find. You'll also want to make sure that everything on your site is secure, including your blog and any landing pages you have. You may have to pay for an SSL, but the price is worth virtually eliminating the risk that your site could be compromised.
With an SSL on your site, you'll receive the benefit of building trust with visitors, and if Google does end up rolling out an update that makes having a secure site a requirement, you'll be steps ahead of your competition.
This is the last part of our series, Your Website Sucks!, we hoped you learned a few tips that you can use to make your website better. Did you miss a post along the way? Here's the full blog series:
Part 1: Improve Site Performance
Part 2: Inbound Content
Part 3: Types of CTAs
Part 4: Having a Social Media Plan
Part 5: Mobile Web Design
Part 6: SEO Benefits