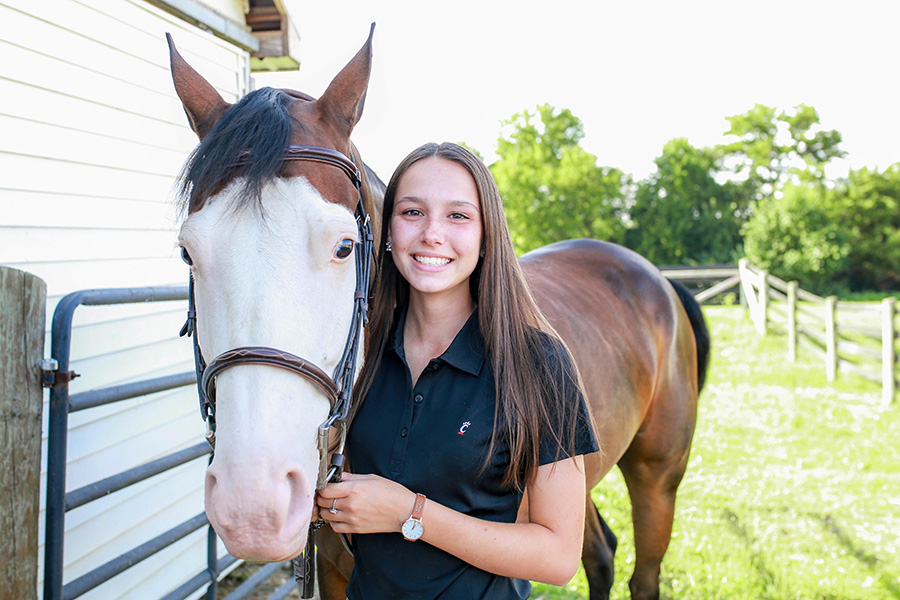 Meet Alex Lemen, NgageContent's Newest Junior Copywriter!
It sure has been a crazy year of growth for NgageContent. More clients have come to Ngage for help with their inbound marketing needs, and we've expanded capabilities for some of our existing clients. That means we need more people to get it all done! We've added three new full-time members to the team in the last five months. Our most recent addition is Alex Lemen, our new Junior Copywriter.
In her position, Alex will write compelling optimized content for new website builds, monthly blogs, campaigns, social media content, ebooks, and more. She'll also prepare SEO audits, develop keyword reports, and otherwise work with our inbound team to develop content for marketing automation.
Alex has a great background, graduating from the University of Cincinnati with a BA in Creative Writing and an AS in Biology. What a diverse skill set! If we ever need someone to write about altering the genome of sea urchin embryos, she's our girl. (No seriously, she did a whole project on it in college.) After she graduated, she held a copywriting role at a chemical distribution company before coming to Ngage.
We're excited you're here, Alex!
Learn More About Alex's Hobbies and Interests
Outside of work, Alex enjoys reading and writing. She also loves doing anything outside — like hiking, kayaking, and riding horses. Additionally, she's fond of travel, and hopes to make it to Scotland and Spain one day.
Why NgageContent?
Alex would be a great addition to any team, so why did she choose NgageContent? When she was looking for a position, Alex knew she wanted to do a lot of writing and client engagement. She saw the Junior Copywriter position and felt like it would be a great fit. After a few interviews, she got a sense that everyone on the team was lovely and kind (which we are!) and was eager to join a company with so many great people.
Alex was also interested in getting into inbound marketing; since we specialize in that type of thing, she knew NgageContent was the right place for her.
"Inbound marketing is a great way to forge relationships between the client and the customer," she said. "Being able to facilitate these relationships and the continued success of a business through content is such a wonderful way to be involved in marketing."
Alex has already hit the ground running and we can't wait to see what the future has in store.