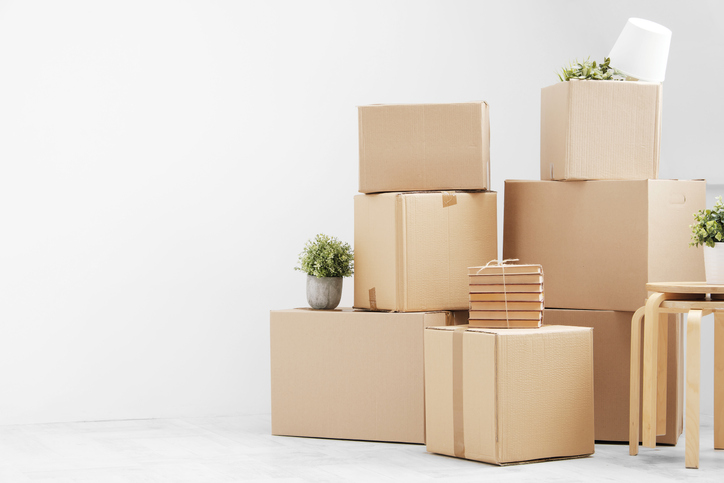 We hope you're not tired of seeing our home offices on Zoom calls yet. After much deliberation about when to return to the office, we've made the decision to stay home for the rest of 2020 and will be fully remote.
This decision was the best for the guaranteed safety of our staff, as we can promise plenty of social distancing from each other when we're miles apart.
The transition to fully remote has been fairly smooth for our team, as we allowed for three remote days before the pandemic hit. We went fully remote in March, and our team has done a great job of adjusting to a new work-life environment in a COVID-19 world.
While we've certainly had some challenges with this new setup, we've also seen the great benefit of more time available for focused, creative work for our clients.
Goodbye and Thank You to Tyler Village
Going fully remote closes out our long partnership with the nice folks at Tyler Village. We've been in the building since 2016, upgrading office space twice as we've grown, making it an annual pilgrimage to look across their spaces to get a picture of where we can go next. They've been helpful, flexible, and kind in every interaction we've had with them.
While we're not sure where our next office will be, we're likely going to be on the west side of downtown. We'll greatly miss our too-convenient proximity to Byte Cafe and Superior Pho. Thanks to them for what we can best estimate was 200+ lunches over the years. We'll be back to see both soon for a Green Goddess and a No.8 with a summer roll.
Can We Crash at Your Place?
Someday the world will return to normal (I think…). We plan to have a physical office again, ideally in early 2021.
We've enjoyed many aspects of being fully remote, but we miss in-person strategy sessions, persona exercises, and whiteboard discussions. Most of all, we miss seeing you!
Our current policy is to hold all meetings as calls or video chats, but we will re-evaluate this policy at the end of July for a potential August return to in-person sessions. But, like that friend you had in college, we'll have to bum a whiteboard off you since we're giving ours up.
Important Documents
One odd thing about not having an office is there is no centralized place to send things to our team. While we don't get a lot of packages, some of you have sent us great things from office swag to giant boxes of chocolate in the past. We greatly encourage this behavior!
If you are planning to send us something in the mail, please send it to our P.O. Box (PO Box 296, Avon, OH, 44011), which we visit weekly. If you need to send something you don't think will fit in a regularly-sized PO Box, contact me and we can provide you the right address for a person on the team.
Stay safe and healthy. We'll invite you to come to see our new place soon!