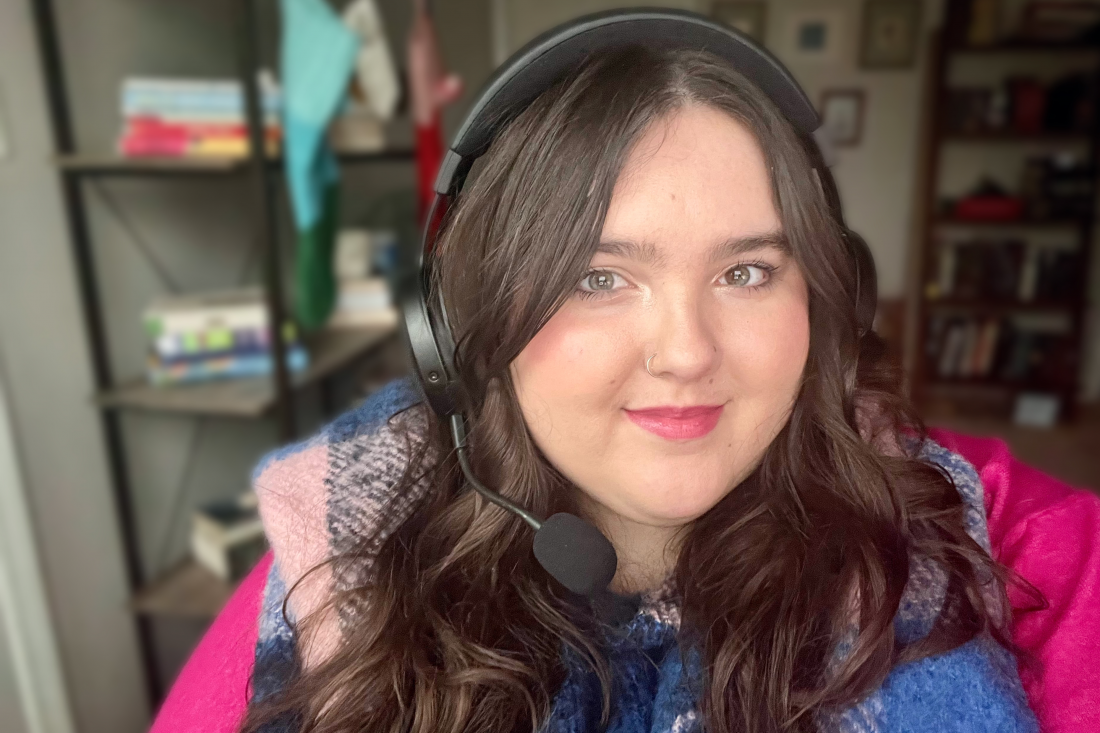 Help Us Welcome Our Newest Team Member, Regan Puckett
2022 was a huge year of growth for NgageContent, adding a total of six new full-time employees. In December, we welcomed our final addition, Regan Puckett, to the team as our newest junior copywriter. With the increasing demand for our inbound marketing services, we needed an experienced individual who could handle content for blogs, websites, social media, and emails across a variety of industries. Regan has already hit the ground running, turning in high-quality deliverables for many of our clients.
Regan's education and experience made her a perfect candidate for the junior copywriter position. She graduated from Drury University with degrees in English and Writing before becoming a legal assistant. From there, she pursued full-time freelance writing in the e-commerce, legal, and beauty industries. She also completed websites for entrepreneurs, rounding out experience that made her perfect for the role with NgageContent.
Welcome to the team, Regan!
Learn More About Regan's Passion for Writing
When she's not writing for work, Regan's writing for fun. She's the winner of two international writing contests, and her work has been recognized in various other competitions and honors. In fact, she's received nominations or awards for the Pushcart Prize, Best American Short Story, Best of the Net, Best Microfiction, and more. At present, she's been published in Catapult, Fractured Literary, and has work forthcoming from Ninth Letter. She's also currently working on her debut novel.
In her free time, Regan serves as an editor for Flash Fiction Magazine, and writes craft articles on fiction writing for the organization. Additionally, she started reading submissions for Fractured Literary after winning one of their writing contests.
When she needs a break from writing, you can find Regan reading or watching her favorite movies and TV shows. She loves to read romance, horror, and the classics — a diverse selection, indeed! Some of her favorite movies and TV shows include Hereditary, The Farewell, Dr. Who, Only Murders in the Building, and Abbot Elementary. You might also catch her collecting mugs and other trinkets from antique stores in her native Missouri.
Why NgageContent?
With so many companies looking for talented writers, what made Regan choose NgageContent as her new professional home? She was eager for an opportunity to learn by working alongside fellow writers and people who have wisdom to offer. She was also deeply interested in joining an environment where she'd have the freedom to work on cool clients and collaborate with a great team. We know she'll find what she's looking for here!
Regan was also interested in getting into inbound marketing, harnessing the power of writing to deliver great results for Ngage's clients.
"I'm a firm believer in the power of writing as a vehicle for sparking thought, action, and new connections," she said. "Inbound marketing is rooted in forging connections and in genuinely serving the customers' needs beyond just a pop-up sales pitch. I love that inbound marketing allows me the opportunity to help buyers and sellers alike make authentic connections through well-crafted, compelling content."
Regan's already a rockstar less than a month after joining NgageContent, and we're excited for her help drive measurable results for our clients!