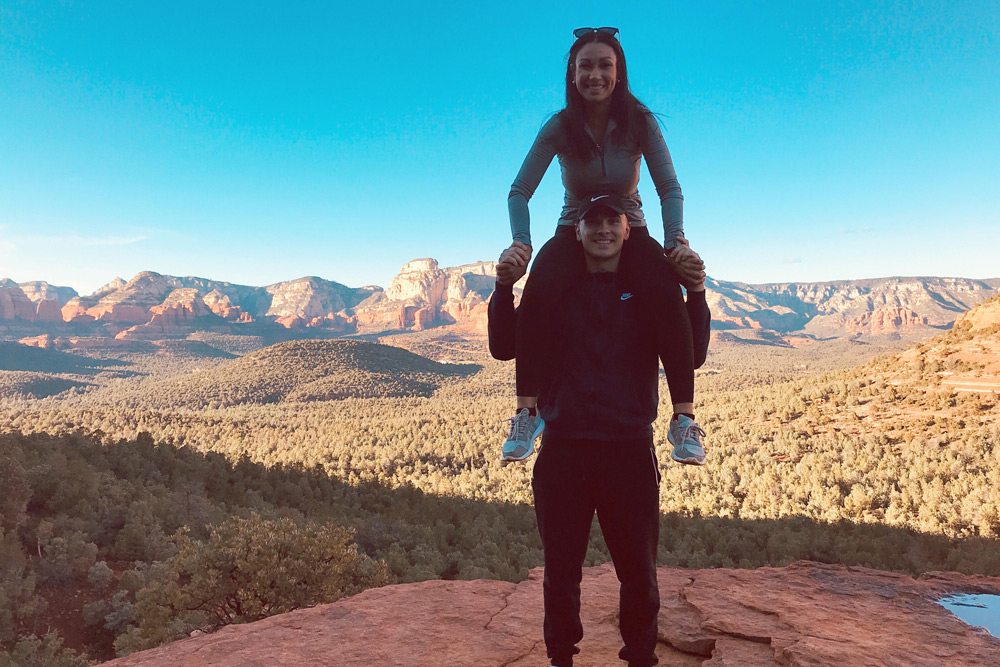 Marko, Our New Marketing Coordinator, is Known as a "Swiss Army Knife"
As flowers begin to bloom here in Cleveland, our team is budding with new talent! We are excited to introduce to you our new Marketing Coordinator, Marko!
Marko will be involved in many aspects for us here at NgageContent — which is why we call him our swiss army knife! On any given day, Marko might be writing content, managing social media, preparing analytics reports for clients, and conducting SEO research, as well as facilitating other work on clients assigned directly to him.
Prior to joining NgageContent, in 2016, Marko interned with the Greater Cleveland Sports Commission, where he was fortunate enough to volunteer in helping the Cleveland Indians media staff during their World Series run. He was actually in the press box during Game 7 of the World Series! He also did some freelance work covering football for Cleveland.com and basketball for various other sports websites.
After that, he worked in the marketing department for Securitas Electronic Security, where he wrote the company newsletter, handled communications, and managed social channels as well as trade show logistics.
Marko graduated cum laude from Cleveland State University with a bachelor's degree in Journalism and Promotional Communication.
Looking for an agency with a laid-back atmosphere and an emphasis on team culture is what brought Marko to NgageContent. He is most looking forward to getting to know our clients so he can help them succeed!
"Writing has always been a passion of mine, and I'm looking forward to the chance to create quality content that helps our clients reach their goals and drive value to their businesses."
When he isn't in the office, you can catch Marko playing basketball, out on a golf course, or in the gym. He enjoys spending time with his girlfriend and their puppy, Roxy.