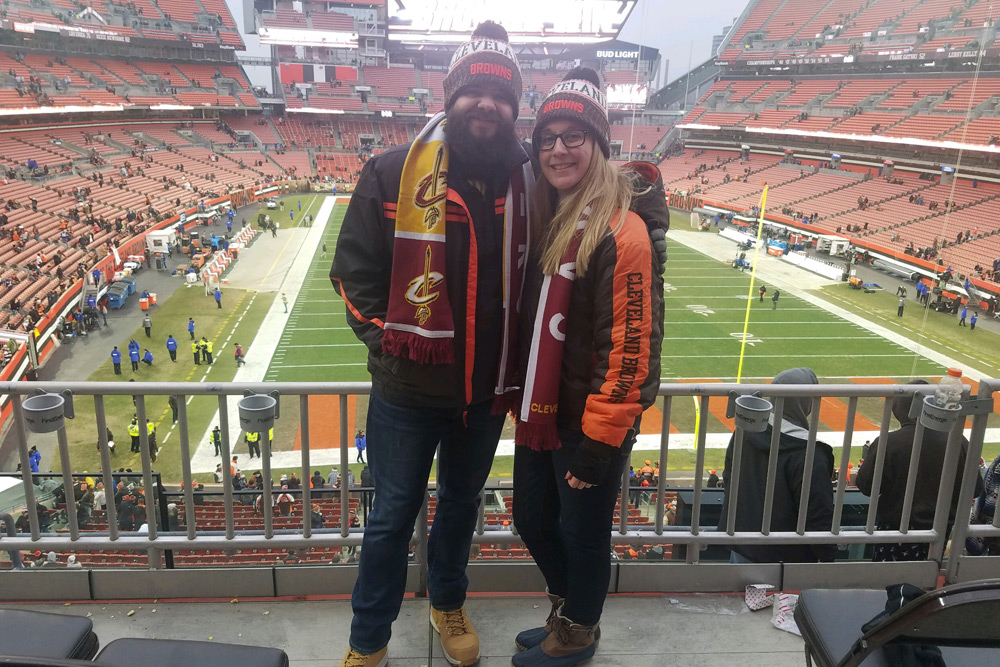 Growing our Content Team
As we continue to grow and take on more clients, we've established the need to add another content person to our team to make things a little easier on our Content Director, Scott.
In order to help Scott, we're excited to announce that Adrienne Goehler has joined our team as an Inbound Content Specialist. We're extremely excited about her future here!
In her role, she'll be focused heavily on web content writing and strategy, while also developing and managing inbound campaigns, email automation, and social media, as well as working on SEO strategy and taking the lead on assigned clients.
Before joining our team, Adrienne worked at Futuri Media, a SaaS company, where she was a Content Specialist. She brings experience in content writing and moderation, partner success strategy, and client-focused projects.
She also interned for a Cleveland-based sports website that allowed her to sit in press row where she cut postgame sound bites, wrote articles and columns, and attended pre- and post-game interviews for the Cleveland Indians, Cavaliers, and Monsters.
Adrienne graduated cum laude from Cleveland State University with a degree in Journalism and Promotional Communication.
"I've always enjoyed writing, and am big on trusting the process. Being able to put together the content and being involved in the marketing strategy for our clients is something I am looking forward to bringing to the table."
When it comes to why Adrienne chose NgageContent, she says it was because she was looking to take her career as well as writing to the next level, and that our mission and culture seemed like the perfect place to allow her to do so.
When she's not working, Adrienne and her boyfriend Kevin are doing one of a few things: exploring different areas of Cleveland and its metro parks, laughing at their two crazy cats, or most likely cheering on Cleveland sports teams — whether it's from the couch, at the stadium, or in the arena! So far, they've been to six professional baseball stadiums together, and plan to cross off their seventh and eighth this summer.