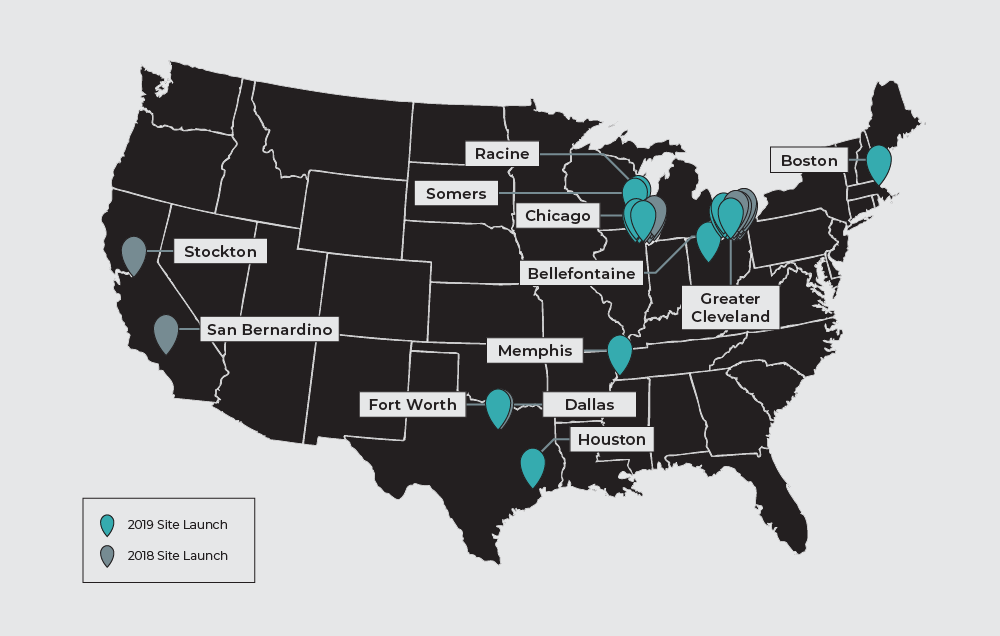 NgageContent Made an Impact Across the Country
Looking back, 2019 was another busy year full of growth for the NgageContent team, especially when it came to the websites we built for some of our awesome clients. It's difficult to understand and grasp how much you've accomplished over the course of a single year until you look back and reflect on the year as a whole. And what better way to represent that than with a visual.As a continuation of our 2018 sitemap, we've launched our 2019 sitemap highlighting the websites that we've custom-built this year.
Introducing our 2019 Sitemap
This year we've created 16 websites for clients across six states in a variety of industries, ranging from real estate and manufacturing to promotional products and laboratory services. You can check out our 2019 sitemap that includes each of the sites we've launched this year below.
ILLINOIS
CHICAGO
MASSACHUSETTS
BOSTON
OHIO
AKRON
COLUMBUS
CLEVELAND
TENNESSEE
MEMPHIS
TEXAS
FORT WORTH
HOUSTON
WISCONSIN
RACINE
SOMERS