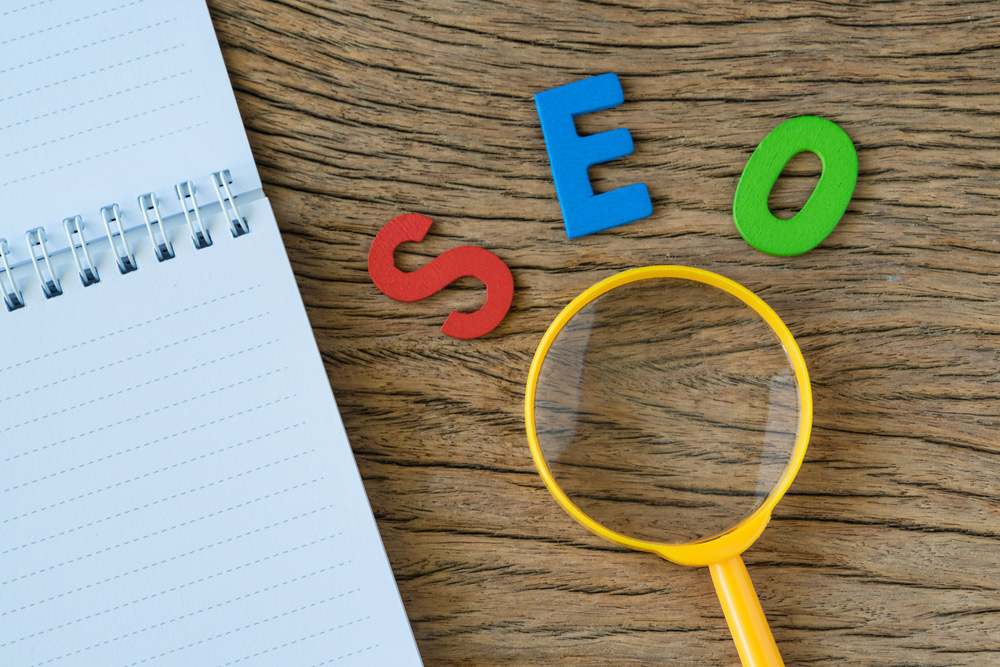 Here's Why You Should Use Semantic Keywords in Your Content
We'll be the first to tell you, search engine optimization (SEO) can get confusing fast. There are a lot of different steps that go into making your SEO strategy as strong as possible, and the concept of keywords is one that can be hard to understand. We often get asked if you can optimize for more than one keyword per page. The answer is no — but also yes. See where it gets confusing?
Your page can have a wider reach than just one keyword SERP even if it's only fully optimized for one keyword. How? Semantic keywords.
Semantic keywords are just like keywords — terms that your audience is using to search for products and services like yours — they're just not the one specific term that you identify for the page you're optimizing.
A semantic keyword is a variation of your main keyword. So while your page might be optimized for "inbound marketing websites," it can also rank for similar terms or different intentions behind that term. In fact, this should be added to the steps you take for SEO best practices. Try including variations of your keyword in your content to help give Google a bigger picture of what you're really talking about.
Let's dive in a little deeper.
How Do Semantic Keywords Work?
The key to using semantic keywords is taking a look at a user's intent behind searching that term, and matching it to other ways that a user might look for what you want to write about. Take our example, "inbound marketing websites." Someone who's looking to learn more about this topic might also look up "websites that follow inbound best practices" or "how do inbound marketing websites work." Making sure you include terms like these in your content or in your headers can help Google pull your page or blog for more SERPs.
Another great way to use semantic keywords is by using them to own your backyard. We're headquartered in Cleveland, Ohio, so a post that was focused a little further down in the funnel would include terms like "inbound marketing website build in Cleveland," or something similar. Local search is a huge boost, and not just for finding the best nearby restaurants. Including your city or your state in your content can help more people in your area find what you're writing.
How to Use Semantic Keywords in Your Content
This isn't to say that you should fill your content with terms that are similar in meaning to your main keyword. When we say "intent," we mean that it's crucial you consider what a user is thinking about and looking for when they use your keyword or semantic keywords as a search term. If someone is looking for "inbound marketing website examples," and your content doesn't provide any, it's not going to be relevant or helpful. Google might not be able to tell this, but the bounce rate on your page will be more than enough.
Stick to including your main keyword about three times within your content, and including about three or four semantic terms. You don't want to be penalized for keyword stuffing, so don't try to fit things in where it feels unnatural or out of the flow of the content.
When you write your content, you want to make it as informative as possible on the topic you want to write about. Don't be an encyclopedia, but engage with your audience and give them an insightful answer that includes your take on what they're looking for. This is what makes great helpful content for your brand that will get recognized.
You've probably already heard about making your brand appear as a thought leader in your space, this is one way to show Google and other search engines that you know your stuff. Why? Google's main goal is to make the process of finding an answer to a question as easy as possible. If you take a more holistic approach to your keywords and how you optimize for the intent behind them, you're going to see more success with the long-term strategy for your content.
You might already be able to think of helpful terms around your keyword, but you can use keyword tools like Moz and keyword.io to help you find and research semantic terms to go along with it. Pro tip: scroll to the bottom of the SERP to find related terms around your search term. Bam. Semantic keywords.
Once you find a couple, do some digging and actually run them through Google in an incognito window to see what comes up. This will give you a better idea of what people are finding when they're searching in your space, and help you come up with a way to bring your perspective to the table.
Finally, remember to be patient. Success with keywords doesn't happen overnight. Check up on your content pieces in the coming months to see how they're performing, if you have a strong content strategy behind your pieces, they'll likely start picking up speed as time rolls on. If you need help, don't be afraid to ask! Our team understands how to navigate keyword research and help your pieces perform better. Drop us a line here.