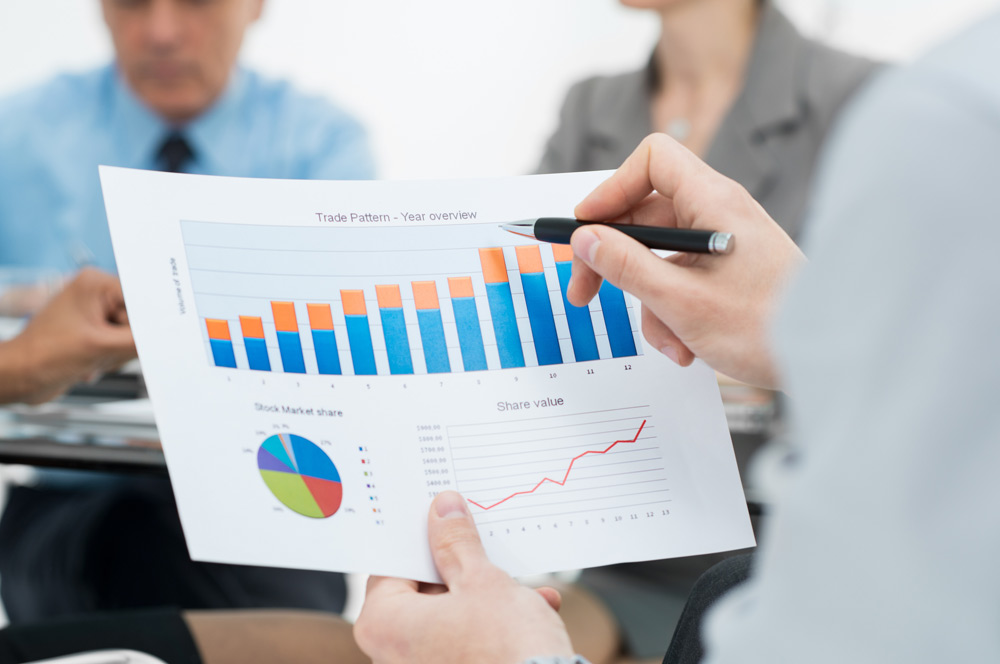 Looking to get started with B2B SEO services for your website? If you're searching for a way to give your web traffic a boost, B2B SEO services is a smart way to put your brand in front of your intended audience by writing strong content around the terms your prospective customers are searching for online.
Whether you want to enlist the expertise of a marketing agency or do it yourself, if executed correctly, SEO services are extremely beneficial.
B2B SEO services can be the first stepping stone to putting your business at the top of a search results page, but if you're not trying to rank for keywords that make sense, it will be tricky for you to start seeing success.
Venturing into B2B SEO services is often unfamiliar territory for many business owners. Sometimes making the connection between obtaining leads and keywords that will help you rank in search isn't easy to recognize.
There's no deep secret to SEO, all you have to know is good, helpful content that features the right keywords will bring the right leads to your site, it's just a matter of researching to find what those keywords are.
Creating organic content around what people are searching for in your industry is only one aspect of using B2B SEO services to help potential customers find you. Another method is to take advantage of highly specific keywords that are focused around services or products your business provides and the areas you serve. Focusing on industry specific terms is only one of the SEO strategies businesses should take advantage of. While these keywords are good opportunities to raise brand awareness, sometimes the people you drive to your site might not necessarily be a good sales lead because of where they're located.
This is where the strategy for optimizing for your location becomes a strong benefit for businesses who cater to a specific geographic region. Local SEO is a great strategy to help your business be found by people in your area who are looking for what you sell. With such a specific region to target, there's typically not a lot of competition in that space. Your business will be able to rank higher faster, and over time you could find yourself as the leader for your keyword.
It's possible that these keywords might not seem as good of an opportunity as some of the more industry related terms you're creating content around. While there may not be a high volume of search, the difference is that Google knows where you are when you search for something. If you looked for 'inbound marketing', and you're in Cleveland, Google will show you inbound marketing agencies in Cleveland because it thinks this will be the most helpful results for you.
Local SEO can apply to businesses who are more focused on a small area to those that reach across the nation. The trick to taking advantage of it is to focus on where you want to drive more leads and target those areas specifically.
It's Google's World — B2B SEO Services Will Help Your Business Navigate it
Once you start creating content around these hyper-specific geographic keywords, you'll increase your chances that your business will be put in front of people in your area looking for what you sell. Many people will start off with B2B SEO services thinking that the whole point of SEO is to get your business in the number one position for search. Generally, this is correct, but what you really want to be searching for are what your customer base is asking, and creating content around the answer. Adding your location to this is adding another layer that will bring more specific, more qualified leads to your site.
Think about the geographic regions that you serve — how big is your reach? Are there specific cities you can target? Maybe you just want to reach more customers a few towns over. No matter where you want to target, creating organic content around local SEO can help the right people find you.
The content you create can essentially serve as a landing page to help drive potential customers to other sections of your site that will push them towards converting to a good lead for your sales team. Use this space to let people learn more about your business and what services you're providing to their area. You can also use these keywords throughout your site content to help add to the chances that your brand is found.
It's not a secret where your company is located or what areas your customers are in, so don't be afraid to create organic content specific to these keywords. Think about the core of what your business provides and combine that term with the geographic regions you want to target. Remember that the goal with this content is to get potential customers to do something, so put links to your services, more about your company or the industries you serve to keep people within your site.
Along with organic content, there are other smart ways you can reinforce your local SEO, too. B2B SEO services are typically focused around keywords, but from a geographic perspective there are equally as important things your business should be doing in order to be found online. You can use Moz's local SEO checklist to ensure you cover all your bases.
The biggest aspect is making sure your business has an accurate Google My Business page. This is the box that usually comes up when you look up a business that displays your basic information like your address, phone number and hours. It's common for businesses to not fill this out, and it can have a negative impact on your local SEO if it's not. You can also fill similar pages out for other search engines like Bing. People looking specifically for your brand use these to gather information about you, and without it they just might move on to a different company.
Reviews are also located in these boxes, and these are important to how your Google My Business page is ranked. They can also impact whether or not someone clicks through to your website. Google has said that high quality, positive reviews will affect the way that your business is listed, so the more you have, the better!
The other quick tactic you can use to enhance your local SEO is to include the location you want to target in the page title and meta description of your content. Having Cleveland or Cleveland, OH show up in your description can make a big difference in how your business is found. Not only will people in that specific area be given your site as a result, but people who are searching for your area will be taken there as well.
Take your business's website to the next level with B2B SEO services that will help your brand be found online. There's plenty of opportunity for companies to take advantage of reaching their perfect audience locally through solid, organic content and the right keywords.