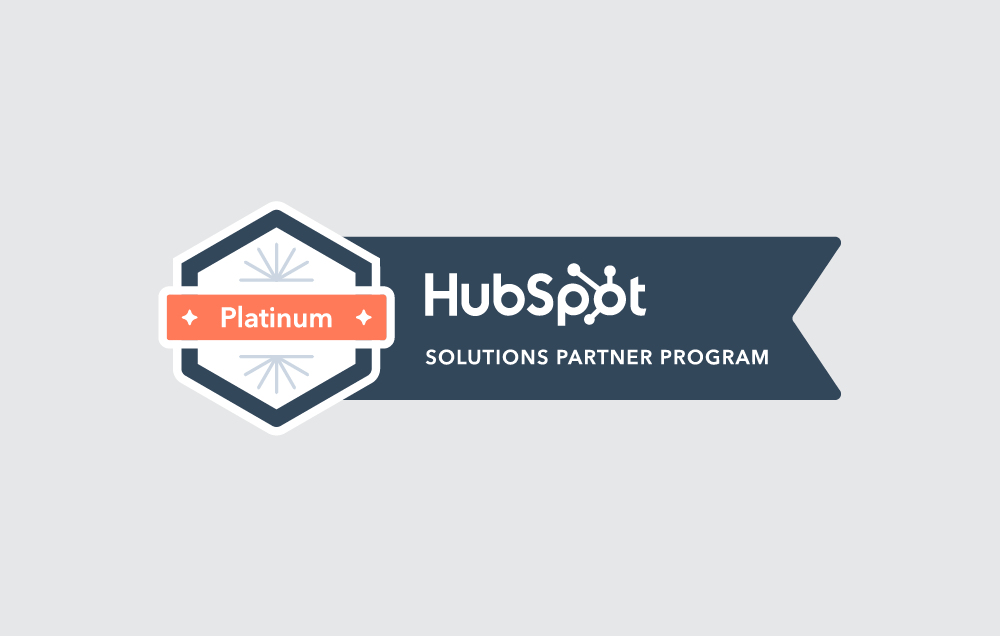 We're raising a toast to ourselves here at NgageContent. 
We've known about it for some time, but we are officially announcing that we are a Platinum Hubspot Partner in HubSpot's Solutions Partner Program. 
We held this news under our caps for several months, as HubSpot was undergoing some big changes to their partner program while we were leveling up. Everything has come together, and as their program expands and improves, we're happier than ever to be a part of it.
As always, they've done a better job than we ever could of explaining how their partner program improved in February of this year, and it is worth a read. 
If you don't have time to read the full post, the short version is they are entering their 10th year of working with agency partners like us, and they have improved training and resources to help us better support our clients. They've rebranded the program as their Solutions Partner Program to expand it to more providers in their ecosystem of integrations and developers. 
We've been in the partner program since 2015, working our way up the ranks from Partner, to Silver, then Gold, and now, Platinum. 
While we're excited about this upgrade in status, we won't let it go to our head. Our focus is still on providing inbound marketing solutions that help our clients hit their goals, and we're as excited as ever about the improvements HubSpot has made lately.
How Being a Platinum Hubspot Partner Will Benefit Our Clients
What are the biggest updates we've seen to help our clients?
The CRM

. This has been the biggest area of growth for the platform, as bringing the marketing hub and the CRM together makes it easier to segment audiences, measure prospect activity, and show ROI for inbound campaigns. 

The Marketing Hub Starter

. This new entry point for new HubSpot users gives them a full taste of what HubSpot can do at a cost that makes it comparable to simple tools like MailChimp, Constant Contact, and the like. Mixed with the free version of the CRM,

you can get a pretty robust tool set for less than most one-off CRMs

.   

Chatbots

. The ability to actively chat with site visitors is magic. Even if you can't have it on 24 hours a day, being responsive to real-time questions greatly increases conversions and helps with prospect nurturing. 
We're very thankful for our partnership with the team at HubSpot (shout out to our Channel Account Manager Peter who just moved into a new role and to our new CAM, James). 
Next up for us? Working our way up to Diamond Partner. 🤩
Want help with your inbound strategy using HubSpot? We're happy to talk you through it.