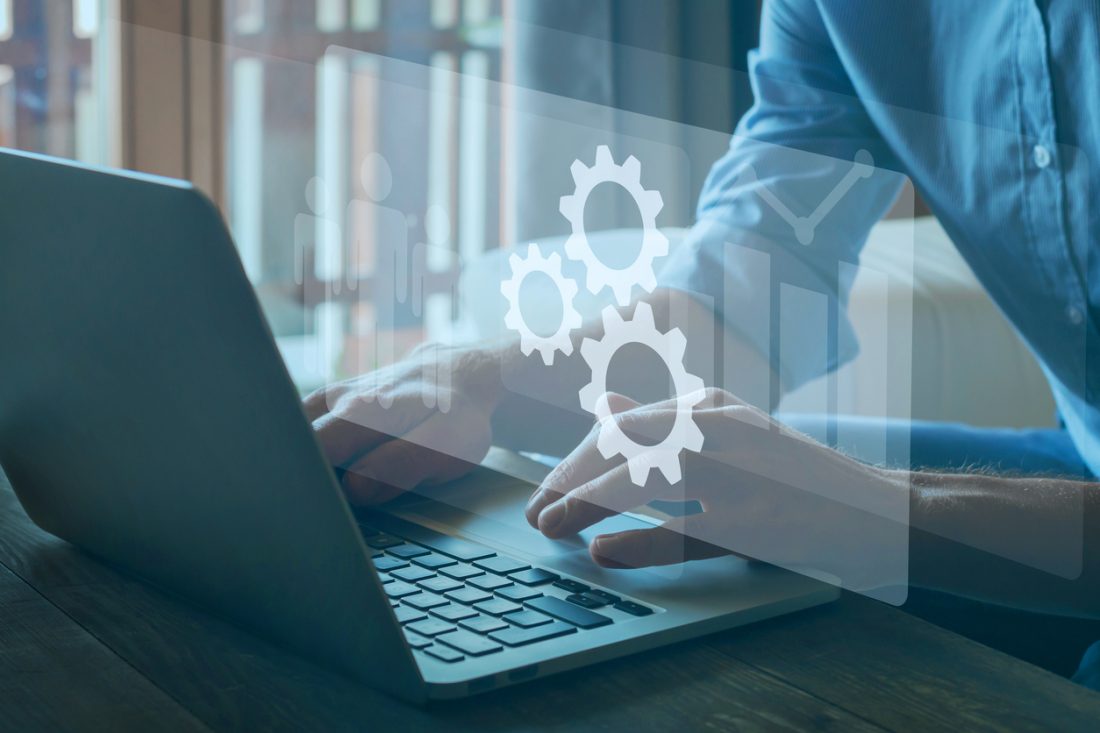 Operations Management Software That Works Around the Clock
Have you ever found yourself stuck on the phone trying to get answers from a business that transfers you from department to department? Or have you received conflicting information from two different representatives of the same company?
If you answered yes, then you've come face to face with the clunky processes, miscommunication, and disorganization that have frustrated customers for years. The solution to these problems comes from better operations, but improving this area is easier said than done without the right operations management software.
Too often, operations teams are brought in too late, expected to put out fires rather than proactively taking ownership of the customer journey. Even worse, operations positions are frequently separated by department, making them just as disconnected from one another as the departments as a whole.
Poor operations depersonalize the customer experience, making your audience feel like they're interacting with a detached company presence rather than gaining a deeper, one-on-one connection that builds real loyalty and trust. Wouldn't you rather spend your energy focusing on making customers happy rather than making up for mistakes with angry customers?
It's much more cost-effective for companies to invest in curating great customer experiences upfront, rather than waiting until issues arise. In order to do this, businesses need seamless communication, completely clean and consistent data, and streamlined processes that work across all departments. That's where HubSpot's new Operations Hub comes in.
Building a Revenue Operations (RevOps) Strategy With Operations Management Software
Operations Hub was built with a Revenue Operations strategy in mind. RevOps is a strategy for aligning all revenue-driving teams (sales, marketing, and service) within an organization by optimizing their communications and processes. The adoption of RevOps-related titles has been accelerating, with VP of Operations increasing by 300% on LinkedIn from August 2019 to February 2021, in order to address the issues companies have been having with running smoothly and scaling consistently.
Operations work is often redundant due to a lack of team alignment. HubSpot conducted research that found operations professionals have to do over 60% of duplicative work on average due to this misalignment. Research also shows that consistent revenue growth is a challenge for 78% of B2B companies.
RevOps addresses both of these problems by aligning your sales, marketing, and customer service teams with clear, synchronous data and processes intended to drive revenue. If you're interested in learning more about implementing a Revenue Operations strategy and how the new operations management software supports it, check out HubSpot's deep dive on it.
Consistent, Clean Data
With new two-way data sync, data automatically stays up to date and syncs between HubSpot and third-party applications like Microsoft Dynamics or NetSuite so that important information isn't disjointed between tools. This eliminates the issues that arise from different managers buying and using different tools, which creates information silos between departments.
You can also choose one-way sync if you only want your outside database to influence your HubSpot CRM or vice versa. On the free plan, you can utilize pre-set properties to transfer data and on the starter or professional plans, you can customize contact properties and their mapping to match your specific needs.
HubSpot has 25 new two-way data sync integrations in the app marketplace including NetSuite, Microsoft Dynamics, ActiveCampaign, Zendesk, and more. Current HubSpot customers can check out the full list of integrations here (or make a free account to view if you're not already a HubSpot user).
Better and More Customizable Internal Workflows
Operations Hub rolls out a new feature that allows you to build custom automation actions with JavaScript, for territory management, post-sales handoffs, and more. Operations automations can also integrate with third-party apps for actions like sending a Slack message or a Zoom invite.
There are also new workflow actions for automatically cleaning data, so teams won't have to waste time manually going through individual contacts or spreadsheets to ensure proper, consistent formatting of essential information like name capitalizations, phone numbers, or addresses. This, paired with two-way data sync ensures the data that all teams are accessing is always high-quality, up-to-date, and ready for use.
In order to create custom automation, you'll have to build a workflow and choose "Custom Code Action" in the action menu at the point you want the customized action to occur. This will open a code editor that will allow you to use Node.js to tell the tool exactly what you need it to do. And if you need to include private information in the code, such as an API Key, the secrets feature will allow you to conceal it from users who shouldn't have access to it.
You can learn more about customized workflows and how to use them directly from HubSpot here.
Let's Get Down to Business
Operations Hub starts free — not a free trial, an actually free plan — but has two upgraded plans to unlock more features. Operations Starter runs at $50 per month, while Operations Professional is $800 per month. So what features does each plan have?
In terms of two-way data sync, the free version includes only foundational elements of every property like name, email, address, and phone. The Starter plan unlocks the options to create custom properties and choose how they're mapped over to HubSpot and vice versa, so all of your property information transfers over exactly how you want it.
Both programmable workflow actions and automatic data cleaning require the Operations Professional plan. Existing HubSpot customers who implement Operations Hub will also get increases to current limits on lists, reports, and workflows.
If you already have a HubSpot account, you automatically have access to the free features of Operations Hub. If you want a 14-day free trial of the paid features to see how it can help your company scale, click your photo in the upper-right corner, and then "Pricing and Features" to try them out.
Those that already have HubSpot accounts will also have access to this free lesson from HubSpot Academy that explains the new features more in-depth. If you don't yet have HubSpot but are interested in viewing the videos, you can sign up for a free account to access them.
If you're interested in a demo or have questions, feel free to reach out to your friendly neighborhood HubSpot Platinum Solutions Partner. We're always here to help!