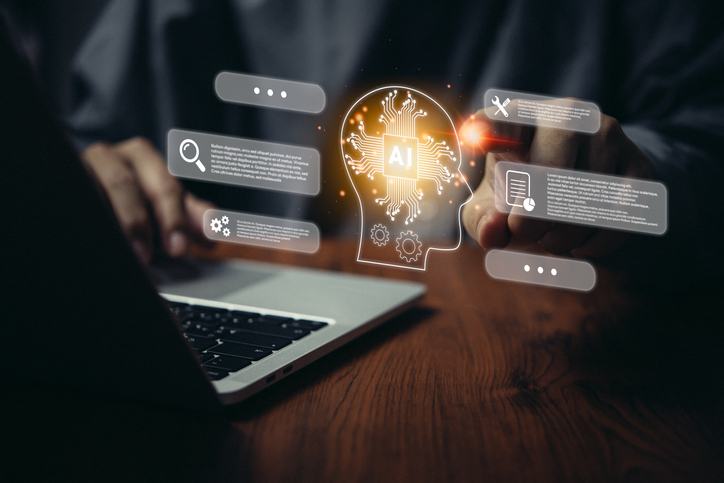 AI in marketing in 2023 is one of the buzziest topics out there. Everywhere you look, people have opinions:
AI content assistants are going to take all the writing jobs.
AI is a fantastic way to streamline your workflow and increase your productivity!
AI is like a Furby: fun or obnoxious (depending on your tolerance for constant noise) and gone either way when the novelty wears off.
However you feel about AI, there's no denying that it has taken the marketing world by storm. One study found that 79% of marketers are using generative AI in some capacity. And Gartner predicts that 30% of outbound marketing messages will be AI-generated by 2025.
The result is that new AI tools are flooding the market on a fairly consistent basis. One of the newest? HubSpot's AI Content Assistant.
Now, we at NgageContent are proud HubSpot partners. We think the CRM is one of the most powerful and versatile options out there. But how did HubSpot do with their own generative AI beta? Let's find out!
Introducing HubSpot's New AI Content Assistant
Currently in the public beta-testing phase, HubSpot's new AI content assistant uses Open AI's GPT model to "unlock productivity and creativity." According to HubSpot, they designed their AI to support marketers, sales teams, and service pros in a variety of writing-related tasks, including:
Crafting emails for marketing and prospecting
Writing social content
Generating blog ideas
And creating compelling CTAs
The content assistant integrates seamlessly with HubSpot's existing tools for a convenient user experience. Ideally, this should lead to streamlined workflows and faster content generation.
However, more than any other trend, the use of AI in marketing in 2023 is hotly debated. Many appreciate the increased efficiency that AI promises, while others worry about the removal of the human touch in digital content. Not to mention the concerns working writers face about being replaced.
That's why, when we wanted to analyze the usefulness of HubSpot's new AI content assistant in our own marketing efforts, we asked the most skeptical group we could find: our very own copywriting pros.
HubSpot's AI Content Assistant: The Good and Areas for Improvement
The Good: Summaries, Tones, and Ideas
When we asked our content team for their honest feedback on HubSpot's AI content assistant, most of them agreed on a few pros.
First, the content assistant is fairly proficient at summarizing or trimming down pre-written content. Jason, our Content Strategist, and Jordan, one of our junior copywriters, both tested out this capability. They agreed that while the AI wasn't great at coming up with things on its own (more on that in a minute), it did a decent job of making content more concise. And in the world of writers, brevity is (almost) always king.
The second point in HubSpot's favor was the AI content assistant provides decent tone-change capabilities. Highlighting a portion of text in an email, for instance, brings up options to make the tone more heartfelt, friendly, witty, or professional.  The AI then re-words your pre-written content to match the selected tone. Again, this was only helpful on pre-written content.
And finally, most of our team agreed that HubSpot's AI is a useful brainstorming tool. Like Chat GPT, HubSpot's AI is proficient at analyzing a prompt and providing ideas you can work with. Jessica, another of our copywriters at Ngage, said that idea generation would likely be her main use for the tool.
Areas for Improvement: Repetitive and Redundant!!!
On the downside, HubSpot's AI seems to have a problem with redundancy and brevity when generating content from scratch. The members of our team who tested out the AI's ability to follow a prompt found that the results were less than impressive. It wasn't able to draft up a workable email for Jessica, for example, who reported that the result was "long-winded" and provided no useful information.
On a similar note, if you're not using the summarize function, HubSpot's AI tends towards redundancy. Think of a high schooler trying to pad out their essay word count and you'll have a pretty good idea of what the results look like.
Our copywriters also ran into other minor problems, including awkward phrasing and an overdose of exclamation points that limits the AI's efficacy.
However, the technology is still in its infancy and we're looking forward to seeing how the AI progresses as HubSpot refines it.
HubSpot's AI Content Assistant in Action
No review would be complete without a demo. So we thought we'd give you a taste of how the AI does when you ask it to shift tones. For example, if we wanted this paragraph to be more professional, here is how HubSpot's AI content assistant would alter it:
To provide a comprehensive review, a demonstration is essential. Hence, we would like to showcase the capabilities of our AI content assistant in shifting tones. If we aimed to make this paragraph more professional, here is how HubSpot's AI content assistant would modify it:
Not too bad. How about witty?
To truly demonstrate the capabilities of our AI, we couldn't resist offering you a sneak peek at how it excels in adapting tones. For instance, if we were to elevate the professionalism of this paragraph, HubSpot's AI content assistant would craft it as follows:
Again, not bad. We're not sure if that last response qualifies as "witty," but still, not bad.
Note, however, that the AI makes a few changes it shouldn't have (i.e. changing "the AI" to "our AI"), so regardless of how happy you are with the rewrite, you still need to keep an eye on it.
Yay or Nay on HubSpot's AI?
So what's our final verdict on the new AI content assistant from HubSpot? Everybody's favorite answer… It depends!
If you're looking for a tool that can assist you in writing compelling content, cutting down your word count, or appealing to audiences with a certain tone, then HubSpot's AI can be incredibly useful.
But remember, our team found that the AI was most effective when they provided it with pre-written content and then edited the generated result. Meaning you still need skilled writers who can work with AI to provide high-quality content that engages and converts.
As for generating content from scratch, AI still has a long way to go. Even with improvements in this area, you'll still want human writers behind the curtain who can provide unique insight and direction.
And honestly, we're good with that. At NgageContent, we don't think that AI should ever be a full replacement for human-crafted content.
Plus, we really like our content team. We want to keep them around for a while.
Interested in HubSpot's CRM?
Regardless of the current limitations of its brand-new AI, HubSpot still has a reputation for being one of the most super-powered CRMs out there. At NgageContent, we provide HubSpot consulting, implementation, and training services for businesses that want to ramp up their marketing efforts.
We're also an inbound marketing agency at our core. So if you're old-school and you still want a human team behind your content and marketing efforts, reach out to us today and we'll get started.