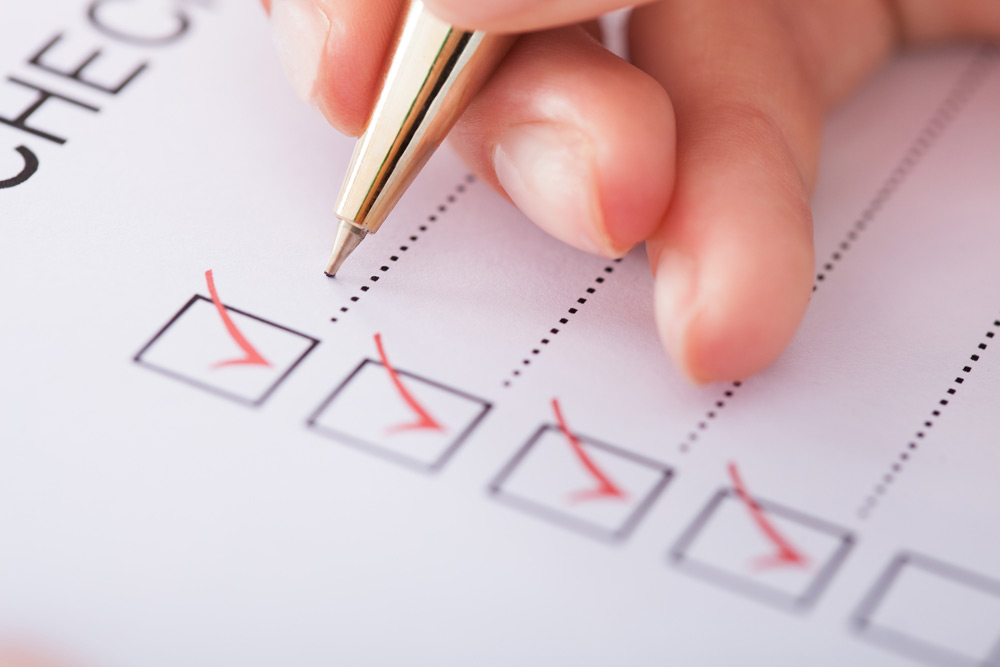 If You Want Your Content to Make an Impact, Make Sure it All Reads the Same Way
Is the content on your site starting to feel disorganized? What's your style? If you're staring at the computer with a blank look, you need a proper copy style guide to lead your messaging strategy forward. Putting a set of standards in place to use for content creation is the best way to help your words look uniform and clean, no matter where people are reading about your brand.
It's likely your site has a brand style guide detailing the ways your logo can be displayed — and the way it can't — but what about the way your brand communicates with people? Just like a brand style guide details how your colors can be used and the fonts you prefer, your copy style guide is a set of rules that define how your company chooses to speak to your audience.
This doesn't just apply to your web content, either. Your internal style guide is going to apply to every form of communication your business produces, from web content pages to the spur of the moment powerpoint your sales team put together. If you have someone approach you wanting to create a guest blog, a style guide will also help them make sure that their voice is able to match your brand's.
You start to see inconsistencies when people outside of your editorial team are creating content on their own without your knowledge. If they have a style guide to reference while they're writing, you won't have to worry about major inconsistencies in your brand voice.
If you're taking the time to invest in a content marketing strategy, you need to set time aside to create a style guide. Why put all the effort into creating all that content if you're not going to make sure it's effective as possible?
The content on your site is going to tell visitors the story of your brand, and if it isn't consistent, your message isn't going to carry any weight. You want your brand to be credible, right? Then your brand voice has to be understood by your editorial team, and anyone else who is thinking about creating content.
Consistency within your site copy is crucial to making sure your message has an effective impact on your audience. Without it, you're going to look unprofessional and careless. And you can pretty much forget about proving to people that you're an expert in your field. Your style guide eliminates risk by giving your writers a baseline for writing before they head down the wrong path.
If you're scoffing at us thinking, our editorial team is experienced enough to write the right way, consider this: are you sure you've told them what the "right" way is? Without a copy style guide at their disposal, they probably don't. Think of your guide as a way of giving your writers the tools they need to complete their work properly. You're not telling them how to do their job, but giving them the means to do it right the first time.
You're also going to eliminate the — let's say, unique, quirks that might drive you up the wall when you find them in content pieces. Is there a certain sales agent who has a fondness for putting two spaces after a period? An executive with a penchant for flowery language? While we can agree quietly in secret that these people are terrible, you probably have at least one in your organization, and a style guide will help keep them in line.
A copy style guide is also going to make the work easier. If your writers are already clear of the expectations for voice and tone, as well as how grammar and sentence structure should be carried out, it's going to make the editing and revision process a lot smoother and easier to get through.
From your homepage to your blog posts, your content needs to follow a set of rules, whether they're set by your company or by a professional style guide. How does your brand use the Oxford comma? Will you use the % symbol or write out percent? Do you want your voice to come off as conversational or factual? If you have trademarked phrases, how are they spelled? These are just a few of the questions you'll want to think about when you go to putting together your style guide.
Leave (Most of) the Pains of Copywriting Behind With a Clear and Concise Copy Style Guide
Before you get overwhelmed, you don't have to create an entire guide from scratch. Follow the rules of one of the standard style guides that have already been created, this isn't a bad thing to do! In case you were interested, we'd recommend using the AP Stylebook. This style guide was created by Associated Press journalists and is used for corporate communications around the world. We use this guide internally for our own messaging, and it's an easy way to standardize everything at once. There are other options for style guides as well, including the Chicago Manual of Style or even businesses who have created their own and made it public. See The New York Times and MailChimp.
Whichever manual you choose to follow, first, make sure you actually follow it. This isn't a new year's resolution you forget all about by February. You have to stay true to your style guide, and that may mean being a stickler for it in the beginning. Second, you're also going to have to include some tweaks based on the personal preferences of your brand. While a style guide covers grammar, spelling, and usage, it's not going to cover the terms or style specific to you. Your company name, specific product titles, and industry terms aren't going to be outlined in a guide, so how you use them is completely up to your team.
This is where a copy style guide truly comes in handy. A grammar expert might notice a missing Oxford comma (if you're choosing to use it), but most people are going to recognize there's a discrepancy between a hyphen here but not there, or different spellings of terms specific to your business. You'll want to put together a list of terms or phrases that your business uses a lot as a foundation for your guide. Not sure how to find these? Ask your writers! The people closest to your brand and your content creation are going to be the most helpful in this process because they'll know how your audience wants to be spoken to, and what they understand best.
It might also be helpful to talk to the people who hold power over approving content, (if that's you, this one is easy). What do they not like seeing in your brand's communications? Find out what their do's and don'ts are and have those included as well — to a point, of course. There's only so much time in a day to argue about whether or not to use the Oxford comma.
Once you've created your internal style guide, make sure you're using it, but also don't be afraid to update it. This is a living, breathing document that's going to change as your business grows, so it's important to make sure it stays up to date. You don't need to be tweaking it daily, but a solid refresh every six months or so will do you good.
Better content is achievable, you just need to make sure your brand is understood in the same way by everyone. Content has an impact on your audience, and by creating a copy style guide you'll be making that impact even more powerful.