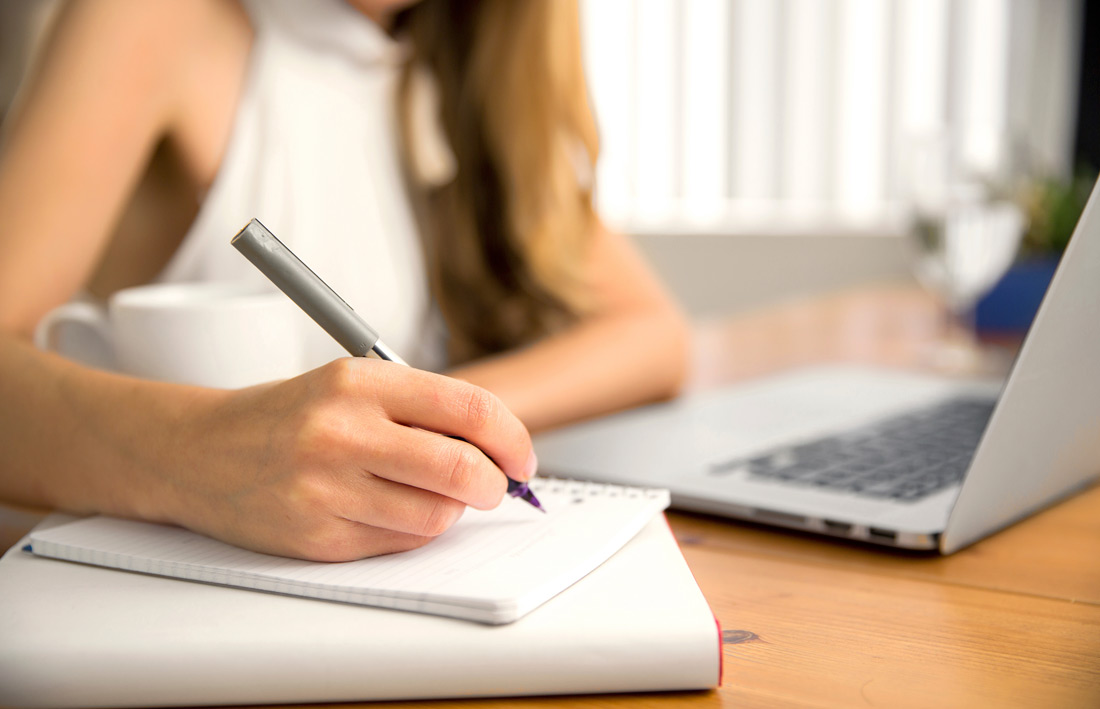 Website messaging is one of the most important aspects of any business website, and with the rise of inbound marketing websites, content has become front and center in the minds of marketers.
Website messaging is what search engines and people are looking for. More importantly, it's what drives visitors to your inbound marketing website and turns prospects into leads.
But you can't just stuff a website with content and expect to be crowned. If you want to get found online, you need more than an easy-to-navigate and aesthetically-pleasing site — you need quality content that people will want to read, share, and talk about.
Take a look at these next must-haves and learn how to create killer content for your business' inbound marketing website.
12. WEBSITE MESSAGING
When someone visits your website, it should be readily apparent what the site is about, what they can do there and why they should take action. Make sure you're delivering the right message on every page. Utilize headlines, sub-headlines, clear call-to-actions, and next steps. Include links in your body copy, next step links at the end of the copy and calls-to-action wherever appropriate. And, always test your copy. For the most accurate indication of a winning headline, use A/B testing to determine which variation drives the most conversions. Try tools like HubSpot's A/B Testing Tools, or services like 5 Second Test.
13. EDUCATE AND OFFER VALUE
Even though the purpose of your website is to provide information about your products and services, not everyone is ready to buy when they first hit your site. Offer more than just product content. Provide eBooks, whitepapers, videos, and other forms of educational content. This will nurture prospects through your marketing and sales funnel until they are ready to buy, plus, they will feel as if they are receiving valuable information along the way and not just a sales pitch. In product-specific content, write as if you are speaking directly to your audience. Be open and transparent, show how you're helping them solve their problems. Think less "we are the best" and more "this is how we help you."
14. IMPORTANCE OF QUALITY
Search engines are getting smarter and buyers are becoming more selective, so quality website messaging is a definite must-have for any website.
Here are some tips on how to create it:
Offer unique content.
Write for humans, not search engines.
Provide value and educational content that helps others.
Do your research when paying for content that is written by third-party services.
Keep content fresh.
Know your audience and provide content that is specific to them.
Include evidence when needed — back it up with a source and give credit when credit is due.
Know your subject well: accurate content equals quality.
15. AVOID GOBBLEDYGOOK
You want to prove that you know your stuff and maintaining a professional image is key. Still, avoid corporate gobbledygook. You know, all those jargon terms and phrases that have been over-used and abused. If you're annoyed by them, your customers will be too. Avoid terms like "next generation," "flexible," "robust," "scalable," and any other eye-rolling and meaningless thing you can think of.
16. BE CLEAR AND NOT CLEVER
Consumers are tired of advertising trickery, marketing cliques, and surreptitious methods of persuasion. They don't want to be lied to, gimmicked, or fooled — they just want the truth! If you focus your content on being clear, not clever, you will find that more people will place their trust in you. Be careful not to make things more complicated than they need to be. Use simple words that are easy to understand. Your goal is to be understood. Just be clear with what you want people to do on your site. You will gain more fans and followers in the long-run
17. BLOGGING
Blogging is without a doubt one of the most important assets to any inbound marketing website strategy. A blog creates fresh website messaging and more pages of content, which is great for SEO, and it helps establish you as an industry authority and thought leader. Plus it's a great way to converse and engage with your audience and customers, all while driving traffic and valuable inbound links! It can seem daunting, but blogging isn't as difficult as you think. And if you don't think you can create content on a regular basis, you can enlist inexpensive blog writing services to help you get started.
18. MAKE CONTENT SHAREABLE AND SOCIAL
If you're on social media, you know it — people love to share. So, make it easy for people to share and socialize about your content and resources. Providing people with excellent content that can be shared with their peers will surely increase your flow of traffic. Add a sharing widget such as AddThis or ShareThis to every page on your site, enabling visitors to share your pages via all the major social networks. If you're on a blogging platform like HubSpot or WordPress, there are plug-ins available that enable people to share your articles, as well as ones that will auto-publish content to your own social networks.
19. USE MULTIPLE FORMS OF CONTENT
Content is more than just the written word. Video, audio, games, and utilities are excellent forms of content that can turn a text-heavy site into something that pleases the viewing preferences of multiple audiences. Try using many different forms of content. It will help create a content-rich experience.
20. CUSTOMER PROOF
No matter what you're selling, potential buyers like to see confirmation that you've made other customers happy. Testimonials, customer reviews and case studies are powerful sources of content for moving prospects even closer to the final buying stages. Provide authentic and powerful customer stories on your site, and don't hide them behind a form!
Now you're killing them with content. But you're not done yet. In Part 4 of this series, we'll look at the last step — the must-haves for increasing your website conversions.