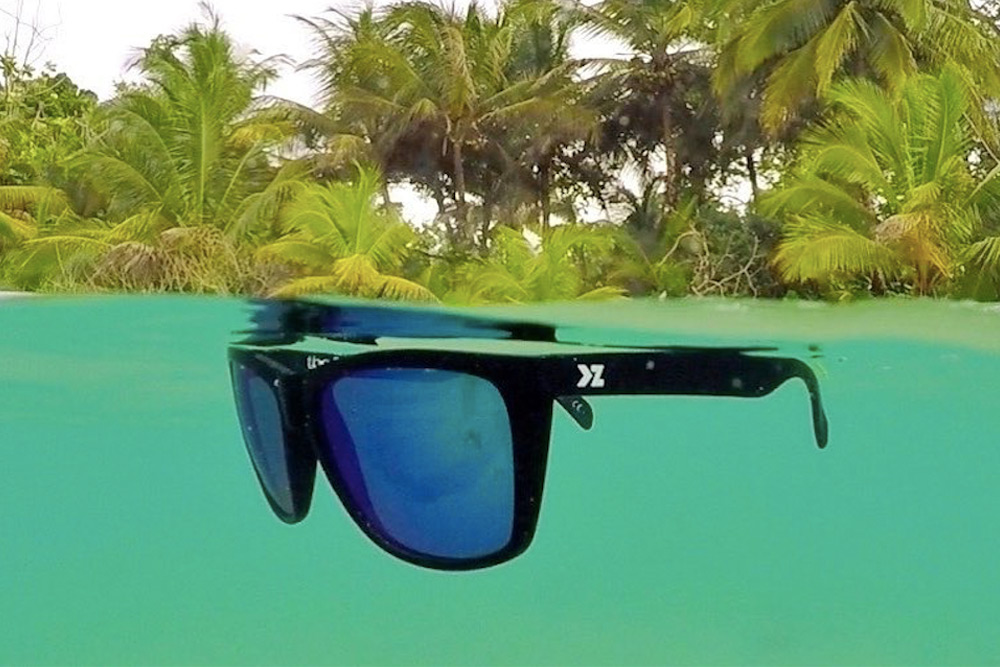 Ugh. Instagram. That's the social media platform for those flashy consumer companies targeted at millennials, right?
Well, yeah, and they're killing it on there. But here's the best part: it can be an untapped asset for B2B and B2C companies alike. (Don't worry, this isn't another post on the mythical ability to "go viral.")
You've likely heard about telling your brand's story through content marketing and social media, but who has the time (or resources) for that? You're focusing on lead generation, building relationships, closing sales, and delivering quality products and services.
Or maybe you've tried social media and haven't gotten the results you wanted, so you feel rather jaded by the whole thing. We get it.
But the truth is, if your target audience is anywhere online, they probably have a social media account. And Instagram is quickly becoming a fan favorite. According to the platform itself, there are more than 500 million accounts worldwide that are active each day and 80 percent of accounts follow a business on Instagram.
And it's no wonder. Visual storytelling is powerful and is an effective way to create a personal, emotional reaction. Brands that can seamlessly integrate themselves into Instagrammers' feeds with content that the users care about, engage with, and ultimately, look forward to, can benefit from this.
Take KZ Gear for example. KZ is a B2C brand that sells outdoor adventure products, including headwear, hammocks, and floating sunglasses. And they've figured out a system on Instagram that can be applied to any business's social strategy.
The Right Mix
Owner Kelcey Lehrich thinks of Instagram as the media company version of KZ. The company's brand is heavily focused on adventure as a lifestyle, and the content they create all centers on that theme. By having a defined brand message (live your adventure!) and a popular means of messaging (visual-heavy Instagram), KZ Gear is able to make an emotional connection to their audience.
"Interesting content gets engagements and followers," Lehrich said. "If I post a picture of sunglasses on the beach, we'll get 100 likes. If I post a picture of [somebody] wearing sunglasses on a stand up paddleboard in a crystal clear lake, we'll get 400. There's a difference between shades at the beach and somebody wearing them on a stand up paddleboard in Lake Tahoe."
That epic, inspirational content makes up about 70 percent of KZ's posts.
"The remaining 30 is for acquisition, so product promotion, giveaways, sales, tagging, and promotion of our ambassador influencer people," Lehrich explained. "That's what we're trying to get to: 70 percent media company, 30 percent sales/product-centric."
This formula has worked for KZ by driving engagement with inspirational posts, then peppering in some shameless promo. The bulk of the content gains their target market's trust and builds a relationship — and only then do they think about selling.
That 30 Percent
Product giveaways to followers are a big acquisition method for KZ as far as lead generation. The first product giveaway they did, Lehrich sent out the message, and one of the social actions was to follow the brand, and their followers increased dramatically within 30 minutes.
Setting product or incentives aside for influencers is another strong way to gain eyes. Influencers are people who fit the brand (that's important) and have a ton of followers (also important). KZ occasionally uses an app called Collabor8, a free app that connects businesses to influencers based on the trade premise — you provide free product, they promise promotion on their social channels. Win-win.
"Those are people who are going to feature the lifestyle, feature the product they like, and we're going to do sales attribution to track the amount of traffic they drive through posts to their audience," Lehrich said. "We're going to promote them, post about them on our social, try to co-brand with those true ambassadors, pro-ambassadors, as opposed to 'hey, we'll give you a little value, you give us a little value, and we'll part ways.'"
KZ has set collaboration guidelines to make sure their influencer program is providing value to both parties, and creating lasting direct relationships that will help to boost their brand image among their target audience.
Maintain the Gain
Once you decide to go with social media as a part of your marketing strategy, it's important to give it the resource(s) and attention it deserves. This means answering comments, engaging with people when they engage with you, and keeping the account updated regularly. Nope, you're not done after you click "post."
A dedicated social media specialist can keep you on track, using your channels as a continual means of lead generation and brand promotion.
Make it work for you
Whether you're a B2B or B2C company, you can take lessons from KZ Gear's Instagram approach and apply it to your strategy.
Ask yourself, "What does my target market care about? What inspires them? What makes their life easier/better/more productive/fill-in-the-blank?" Then, how do you represent that visually?
A great starting point is to talk with your current customers and get to know how their brains work. You've likely already done this as part of your marketing planning. But if not, they're a wealth of information (and content ideas). Got any customers who you consider your absolute bullseye persona or any who have a ton of street-cred — and followers — in your industry? Consider asking them to be an ambassador and starting an influencer relationship.
Once you get rolling, you'll see that Instagram isn't all that intimidating.
"It's just an audience. It's just a way to reach people is really the only way I think about it," Lehrich said. "It's probably the place where our customers pay the most attention and consume the most interesting things. We just want to be in that mix and be on their minds."
Happy 'gramming!